Safety call for duck hunters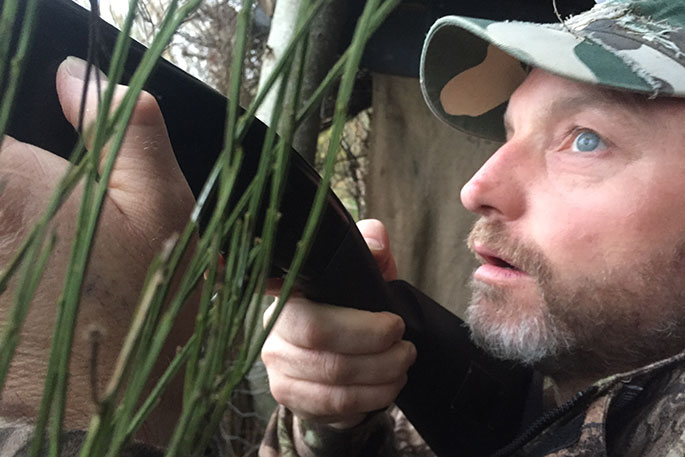 The New Zealand Mountain Safety Council is sending a timely safety reminder to hunters ahead of one of the year's most anticipated weekends.
CEO Mike Daisley says the warning serves as a way to inform and educate hunters on ways to stay safe on a weekend which, while popular, can often be dangerous.
"We know from our research 64 per cent of all game bird hunting injuries occur in May.
"We feel for the families affected by incidents during opening weekend. The tragedy is that the majority of these incidents are completely preventable."
Mike says he hopes to achieve another year without fatalities.
"We're keen to have another 'zero' in the fatality column this year. As proven in 2017 it's achievable if hunters heed the firearms safety rules."
The last gamebird-related fatality in the Eastern Bay happened in 2015, when a 15-year-old was fatally shot in rural farming area near Whakatane.
James Ross Bucko Johnston, of Thornton, died after his firearm discharged on him while duck shooting.
"The vast majority of hunting incidents that involved a firearm can be traced to one or many of the firearms safety rules not being followed," says Mike.
As a rule of thumb MSC say the best way to stay safe while out hunting, is to follow the Seven Firearms Safety Rules.
These include:
• Rule 1: Treat every firearm as loaded

• Rule 2: Always point firearms in a safe direction

• Rule 3: Load a firearm only when ready to fire

• Rule 4: Identify your target beyond all doubt

• Rule 5: Check your firing zone

• Rule 6: Store firearms and ammunition safely

• Rule 7: Avoid both alcohol and drugs when handling firearms
The 2018 Gamebird Season opens on May 5. For more information on how to stay safe during it visit mountainsafety.org.nz
More on SunLive...