Sick man unable to return home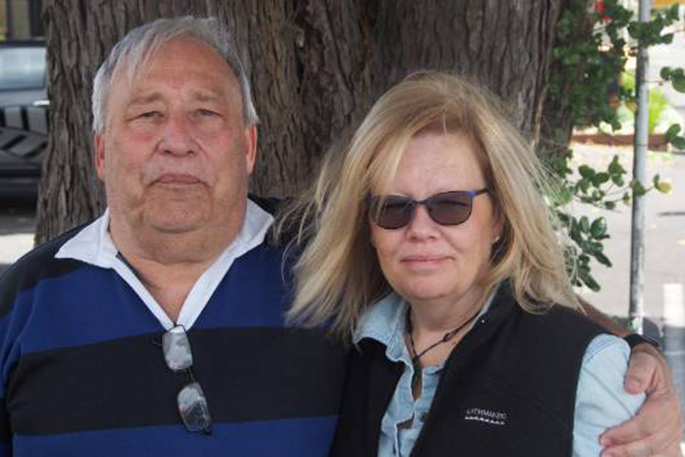 Doctors have ordered Lee Konowe to return to his home for medical treatment, but Tauranga City Council refuses to let him sign a legal waiver to do so.
Lee and Denese Konowe own one of the 21 houses now sitting abandoned after being declared dangerous or affected by council on April 18.
Their property on Aneta Way only had a few minor structural issues, but had a heightened geotechnical risk due to the lack of retaining walls.
Their house, which sits at the top end of the development, was close to receiving a code of compliance certificate. The unbuilt retaining wall now causing headaches for all Bella Vista owners - which was not on the Konowes' property or their responsibility to build - was the only thing preventing their house having final sign-off.
Their "approved for occupancy" certificate allowed them to finalise the mortgage, get insurance and live inside the property until March 9, when they were evacuated and were juggled around five hotel rooms.
"I'm supposed to take medical treatments in that house," says Lee. "I may not look it, but I have one chronic lung and heart condition. My doctor says I need to rest in the comfort of my own home."
Lee says he offered to sign a legal waiver absolving council of any risk, but this was denied.
"In New Zealand, you can sign a similar waiver and jump off a bridge with a rubber band strapped to your legs," he says.
"But we cannot be let inside our house without a geotechnical expert alongside us."
Medical treatments aside, Lee says he and Denese run their business from their home and they have been unable to work from their hotel rooms.
"It's cost us all of our income," he says.
They were allowed temporary access to feed their cat, which has now been rehomed.
Lee and Denese moved to Tauranga after losing all of their last home in the Christchurch earthquakes.
"When Mother Nature does that to you, there is not a lot that can be done. But this time it was human nature," Lee says.
Denese says the couple are "just hanging" until council decides on June 6 what the final outcome for the affected homes will be.
"We're not sure if we should move our stuff out," she says. "We have mortgages and now we have rent to pay on top of that and our income has gone."
A council spokeswoman says the buildings are not to be occupied until the danger is removed to the satisfaction of the council and expert advisors.
"We are developing a temporary access protocol to enable owners and residents to temporarily access their homes and gather belongings," she says.
Council accommodation support for the Konowes lapsed on Friday with the couple now having to support their own accommodation.
It is understood that rate payments for the affected properties have been retroactively halted.
More on SunLive...