Fifteen year consent for events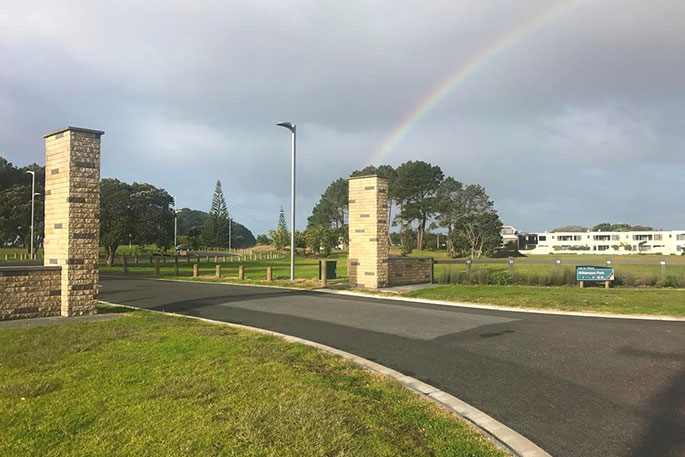 An application for a 15-year resource consent allowing events and festivals to continue to be held on Williamson Park Whangamata will be presented to the Whangamata Community Board next week for approval.
Under the new District Plan rules, events in the recreation passive zone (which includes Williamson Park) that have more than 500 people in attendance need to apply for a resource consent to control the effects on the living environment.
This new rule applies to all activities as well as existing events such as the Beach Hop events, the Brits at the Beach events as well as fairs and markets that occur from time-to-time.
"We're working on retaining existing events and encouraging new events within the Coromandel and this approach has been formalised through the adoption of the Economic Development Strategy, which includes a direction to support tourism and events," says Thames Coromandel District Council.
"In the previous two years, our Council has lodged two separate one-off consents to cover New Year's Eve/peak summer festivals, fairs and concerts at Williamson Park. However, lodging a consent to cover 15 years will save money, rather than having to lodge a consent every year.
"We've had independent planners working on the proposed 15-year resource consent and have also gauged feedback from the community and the Board.
"This 15 year-consent has some different specifications compared with the previous one-off consents, The specifications in this 15 year-consent include: 1. Day Events - up to a total of 20 events per year (including Beach Hop, Brits at the Beach, Summer Markets, Summer Festival) 7.00am - 7.00pm 2. Night Events - up to a total of 7 events per year - New Years Eve - 4pm - 12.30am All other nights 4pm - 11.15pm (with music finishing at 11pm) 3. It is proposed that up to 6000 may attend an event, with provision being made for 1 event which could include up to 10,000 4. When required, a temporary stage and other structures, such as the tents, marquees, rubbish compactors/skips/bins and portable toilets will be constructed or placed on site no more than 24 hours prior to the commencement of an event and will remain in place until the event has been completed, when they will be dismantled and removed from site within 48 hours. 5. In some instances, typically over late December – early January, there may be a series of events proposed. At these times it is not practical or economically viable to dismantle and reconstruct temporary structures in between each event. Rather, during this period of time it is anticipated that structures will stay on site and be protected by way of security fencing to avoid the possibility of vandalism. Security staff will also be present during this time. 6. It is anticipated that these 'series of events' will cover a period of no more than 3 weeks and that security fencing will be restricted to the areas immediately surrounding the relevant structures. 7. When required (particularly for ticketed/paid events), security fencing will be erected no sooner than 24 hours before an event. Consequently, the fenced area will not be available to the public from approximately midday on the day of any night time event. The fencing will then be taken down and securely stored on site after the event. The wider event area will be open to the public by 11am the following day. 8. Prior to the commencement of each event the promoter will be required to submit to Council for approval a comprehensive Traffic Management Plan. 9. No public vehicle parking on Williamson Park is proposed as part of these events. All attendees will be encouraged to walk to or be dropped off at the event. 10. At times, particularly during larger events, it will be prudent to temporarily close part of Lowe Street and Ocean Road to vehicular traffic. It is anticipated that road closures would be of a short duration, such as at the start or finish of a larger event and would be subject to a comprehensive road closure and traffic management plan. 11. At times temporary flood lighting will be installed within Williamson Park to provide additional security. 12. The dates, hours and nature of events will vary from year-to- year. Therefore, in order to ensure the local community is kept informed of upcoming events, a letter drop to all properties within the 70db LAleq noise contour is proposed no later than 7 days prior to an event.
"Our Council will hold the resource consent for all events to be held on Williamson Park to ensure management of the site is consistent and ensure we are able to respond to any matters."
The consent will go out for public notification, which means all interested parties will have a chance to submit to the application. You can read about the proposed 15-year consent here.
More on SunLive...