Final funding secured for rail trail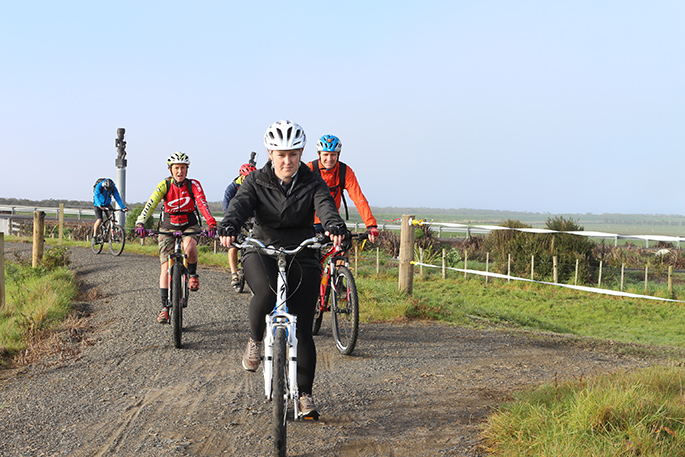 The Hauraki Rail Trail Charitable Trust has welcomed the government's announcement of co-funding to complete the Hauraki Rail Trail.
General manager Diane Drummond says the Minister of Tourism has confirmed the government would match Matamata-Piako and Hauraki District Councils' contribution towards two new sections of the trail by providing $3.4 million from the Great Ride Enhancement and Extension Fund.
The total project cost is $6.8 million.
"I'm just over the moon to see this all come together. The Trust and council staff have worked really hard on this application and the results speak for themselves. This is a major step forward in our mission to grow the Trail from good to great," says Diane.
The two new legs are a 38.5 kilometre extension from Te Aroha to Matamata and a 9.5 kilometre extension of the trail from Pūkorokoro-Miranda to Kaiaua on the Firth of Thames, plus car-parking and trail user amenities at Kaiaua. This will complete the original concept of a trail running through the three districts.
Matamata-Piako Mayor Jan Barnes says the new Te-Aroha-Matamata section features stunning views of the countryside and the Kaimai Ranges.
"There is great potential for new food and accommodation facilities in villages like Te Aroha West and Manawaru where it passes through."
She is pleased the Te Aroha Business Association has also contributed $15,000 towards bike racks similar to the town's existing iconic racks for rest stops along the trail.
"The cycleway has the potential to revitalise and connect communities and offer a fantastic visitor experience for domestic and overseas visitors."
The Hauraki Rail Trail is a grade one cycle trail, one of 22 Great Rides throughout the country, collectively called Nga Haerenga the New Zealand Cycle Trail. The Hauraki Rail Trail is owned by Hauraki, Matamata-Piako and Thames-Coromandel District Councils, and is managed by the Hauraki Rail Trail Charitable Trust.
Hauraki District Mayor John Tregidga says the Hauraki Rail Trail has already proven to be an incredible asset for the area, but the new additions will lift it to a whole new level.
"The original feasibility study clearly showed the full economic benefit of the Hauraki Rail Trail would only be realised once it became a true multi-day ride. This is a huge milestone for us, it will be fantastic to see this completed."
The Cost Benefit Analysis of the two additional legs supports growth from 81,000 visitors on the Hauraki Rail Trail per annum to more than 125,000 per annum within 12 years.
Future possible developments include a further extension of the trail to Piarere, to join with the Waikato River Trail and connect the trail to the Nga Haerenga Cycle Trail Network in the south, and a northern connection from Kaiaua to Clevedon.
The project dovetails into the government's commitment to support regions in developing sustainable solutions for economic development.
More on SunLive...