Pups enjoy last dip of the season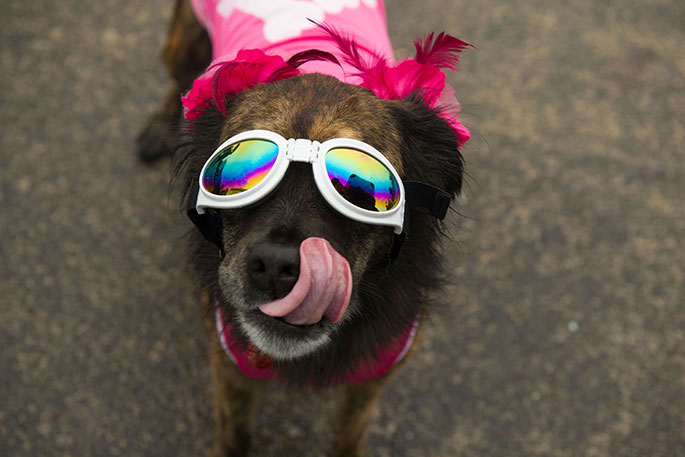 The rain was no worry for Te Puke pooches today who were able to enjoy a nippy Autumn dip at the Te Puke Memorial Pool.
Dogs in all different breeds, shapes and sizes were in attendance of the annual event, rightly named Dogs in Togs.
The pools are closing to the public for the summer, which meant management wanted to give their favourite four-legged friends a chance to have one last dip.
Pools manager Liz Milsom says the event is a lot of fun.
"We had more than 50 dogs come along last year, and everyone had a fantastic time so we thought why not do it all again."
The event ran from 10am-1pm, with a gold coin donation as entry - which goes towards council's dog adoption programme.
SunLive photographer Nikki South went along to capture some of the magic.
She says more than 30 dogs were present when she attended.
"All you could hear from the outside was the sound of barking."
Nikki says she was fortunate enough to be amongst the judging panel, who elected the day's Best Dressed.
More on SunLive...