Dealing with the 'pop up' beggars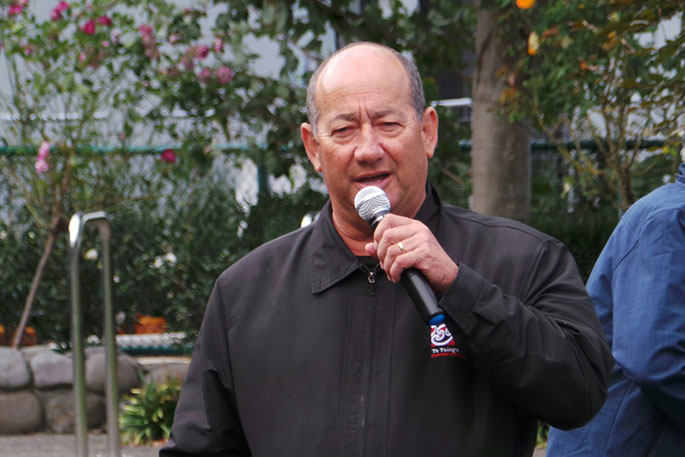 They arrive in Greerton early in the mornings, change into their shabby begging clothes and sit down around town with their hands out.
Tommy Wilson called them 'pop-up beggars' other's call them gangsters and feral beggars. They're the cause of a lot of 'war stories'
Tommy who is Te Tuinga Whanau executive director says they know who their usual homeless are, because they deal with them.
It was a public meeting attended by about 100 people with speakers including city councillor Terry Molloy, Jan Tinetti MP, and the woman who has her old job Greerton Village School principal Anne Mackintosh, plus Liz Kite from Under the Stars, the volunteer that feeds the homeless every Saturday night, helps operate a drop in centre and a half way house where she is bringing people in off the streets one or two at a time.
Retailers spoke of how their lives have been impacted over the last year by the changes in Greerton.
The consensus of the meeting is the Greerton community has to stop feeding the problem, and instead give to Te Tuinga Whanau or Liz Kite, people and agencies that are already working in the field, know their clients and how to deal with their issues.
"It's not a new subject, I've been dealing with it for seven years," says Tommy. "But we have a new demographic, 'pop-up' beggars.
"They have worked out you can pull in $200 a day by putting up a decent sort of sign. The problem happens when they get their money. They pool their resources and go into places like the Greerton School and Moreton Fox Park, and binge.
"Now we are having to put chains across the school, chains across the entrance to our work. Chains aren't a symbol of a happy community, chains make me sad. Daisy chains are alright."
The meeting provides a way to get past the war stories and work out as a community what they are going to do about it, says Tommy.
The crowd that turned up for yesterday's meeting.
More on SunLive...