What's on? Retrace your origins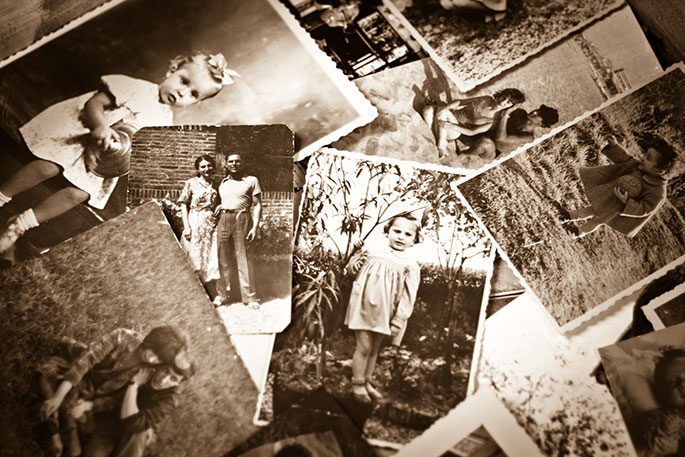 Good morning SunLive readers, and welcome to a rainy Saturday.
Luckily for you, it's not meant to stick around all day and these rainy periods are set to gradually ease by this afternoon.
You've got a high today of 18°c and 13°c is your overnight low, which is better than some of those cooler temperatures we've been having this week.
There's one activity on today that I have to admit tickles my own fancy.
If you're anything like me, then researching and collating information about your family tree is probably something you expect is up to your mum or your grandmother to do, and so it's something you've probably never delved into yourself...
It's a lazy approach and it's why I recommend to go and find a way to learn it for yourself, at the Genealogy Informal Group.
Join in on discussions about climbing your ancestral tree. Visitors are welcome and the event begins at 1:30pm, 849 State Highway 29, Tauriko.
It's a $2 entry which even includes cuppa.
Speaking of origins, if you've got Scottish blood running through your veins (or even if you don't) then how about considering paying homage to your heritage by heading along to the Mount Scottish Society monthly meet up.
The society will have their monthly dance at Arataki Community Centre, Bayfair. The event runs from 7.30-10.30pm.
There's great music, entertainment and supper is provided, all for a tidy $7 entry. Ph 576 0578 for more details.
You can find what else is on below:
For 50+ & retired people. Products to sample, things to learn, groups to join! 55 exhibits. Caravans, ebikes, cars, finance & more. Baypark 21st/22nd April 10am-3pm. Free entry!
---
At ZEE this week
We have a massive range of stalls, a mixture of handcrafted products, come along 169 Elizabeth St, 10am-2pm today to check it out!
---
Balmoral Kilties Marching Team
We welcome ladies to join our fabulous sport. Ages 30-60. No experience required. Ph Anita 07 578 8996 or 0210 257 6094 evenings
---
Bay Network Singles Club
Social activities 55+ Dining, BBQs, outings. Phone Maureen 021 112 3307 or Jonathn 572 2091
---
Beth El Messianic Family
Celebrate family life with Jews & Gentiles who meet & worship as Yeshua (Jesus) & early believers did. 10am Otumoetai Primary. info@BethEl.org.nz, Joel 021 768 043
---
Cards
Interested in 500? Flexible evenings to suit. Ideal for central Tauranga & Mount residents. Ph Chris 572 3834
---
Genealogy Informal Group
Discussions on climbing your ancestral tree. Visitors welcome. 1:30pm, 849 State Highway 29, Tauriko. $2 includes cuppa. Cathy a/h 541 3335
---
Mount Art Annual Exhibition
At "The People's Gallery", Historic Village 17th Ave, Tga. Artworks & cards for sale, artists in residence. Sun-Fri 10-3, Sat 9-2. Ph Gemma 575 4117
---
Mount Scottish Society Dance
7:30-10:30pm Arataki Community Centre, Bayfair. Great music, Supper. $7 entry. Ph 576 0578
---
Narcotics Anonymous
Open meeting, 7:30-8:30pm, Hanmer Clinic (behind Super Liquor), 1235 Cameron Rd, Greerton
---
Otumoetai Tennis Club
Saturday adult tennis 1:30pm start. Bellevue Park. Windsor Road. New players welcome. Coaching available. Ph Fred 544 5088
---
Repair Cafe Te Puke
Fix your broken household items for free with our expert volunteers at The Orchard Church 10am-1pm. Find out more at www.facebook.com/RepairCafeTePuke or www.theorchardchurch.co.nz/Repair-Cafe
---
Te Puke Scottish Society
Monthly dance, Te Puke War Memorial Hall, Sat 21st 7:30-11pm. Live band, lovely supper, great fun. Entry $7. Ph Valerie 573 7093
More on SunLive...