Calls for pedestrian refuge in Papamoa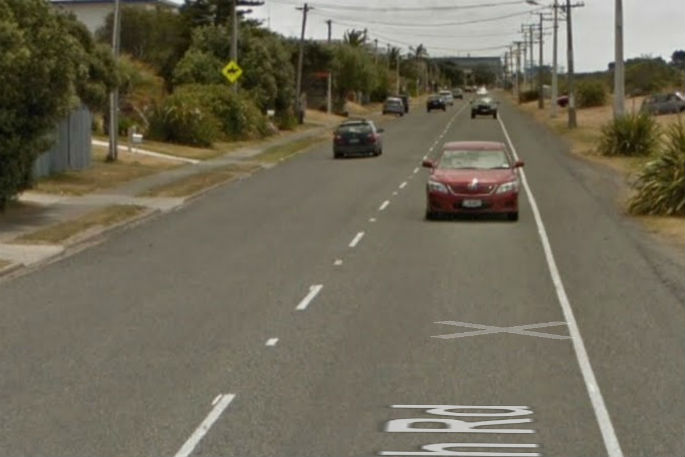 Eight-year-old Isla Ferns' desire for a safer route to the beach, saw her taking her request for a pedestrian refuge on Papamoa Beach Road to the Tauranga City Council Transportation Committee.
The Ferns live in Simpson Road, about half way between Parton Road and Kirkpatrick Street.
The nearest crossing refuge is about half a kilometre away, nearer the Taylor Reserve beach access.
Isla wrote a letter to the council raising her concerns and she was brought in to read it to the committee.
"It's summer time and at the moment we pretty much we live at the beach, but to get there we need to cross a main road, Papamoa Beach Road," says Isla.
"It's always busy, and down where we are its almost impossible to get across safely.
"We are a family of five, plus the dog. So with the surfboard, the boogie board, and all the towels, it takes forever to get there. Sometimes we are waiting to get across more than we are swimming.
"It would be very helpful if you put in and island. There is one way down near Taylor's Reserve.
"If you put in and island it won't just be easier for us but for everyone else around the neighbourhood.
"Imagine if your family was going to the beach and having to cross a main road. How would you feel? I think it is far too dangerous to have a busy road with no island nearby.
"Thank you for taking the time to read this letter."
In reply to Cr Catherine Stewart's question about if she thought a pedestrian island would make it safe enough, Isla said it would.
"When one cars coming one way, the other car's not coming. So when there is a space the other side isn't clear," says Isla.
Cr Leanne Brown says staff have looked at Isla's letter and they are looking at where pedestrian refuges can be put along Papamoa Beach Road.
"Lots of people have said that where you are suggesting is a really good place," says Leanne. "What staff need to do is look at where the power poles are and where people driveways are and if the road can be widened.
"Thank you for bringing it to us. We really want to hear from the community about what they want. Thank you."
Isla's mum Kylee says Isla did it all off her own bat.
"We were just complaining about walking across the road one day, and she decided she was going to write a letter, and went round the neighbours and asked that they sign an agreement."
More on SunLive...