Today's weather and the Wahine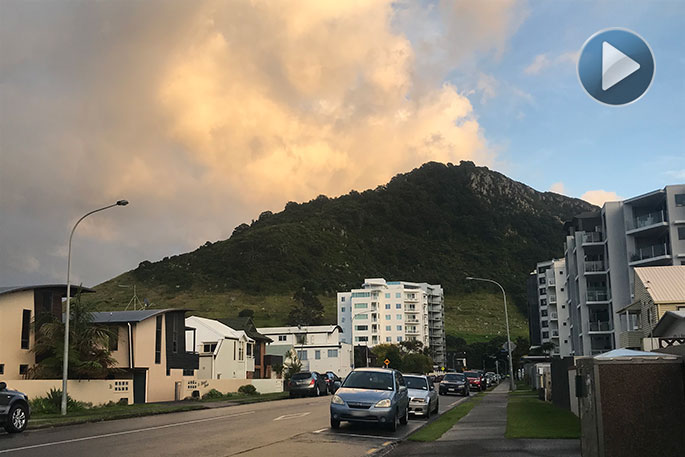 Click the image above to watch the video
Today we are expecting showers, heavy with squally thunderstorms during the late morning and early afternoon. Also a gusty northwesterly.
It's a two-clothing-layer day today with a high of 21 and an overnight low of 6 degrees. Humidity is 80 per cent.
Low tide is at 8.10am and high tide at 2.10pm. There's a sea swell increasing during the day to 1.7m, with a sea temperature of 21 degrees. Sunset tonight is at 5.54pm.
If you're going fishing today the next best fish bite time is between 5 and 7pm.
In NZ history on this day in 1919 New Zealand voted for prohibition – until the special votes from soldiers overseas were counted.
A special liquor referendum initially gave prohibition a majority of 13,000 over continuance (the status quo), raising the hopes of those who had for decades campaigned against the manufacture and sale of alcohol.
However, special votes of nearly 40,000 troops still overseas, aboard ships, or in camps or hospitals in New Zealand were still to be counted.
Fighting for King and country was clearly thirsty work, as 32,000 of these men voted to retain the right to drink. When all votes were counted, continuance won by 264,189 votes to 253,827.
Fifty years ago today in 1968 the Wahine was wrecked in Wellington Harbour.
The sinking of the Lyttelton–Wellington ferry Wahine is New Zealand's worst modern maritime disaster.
Fifty-one people lost their lives that day, another died several weeks later and a 53rd victim died in 1990 from injuries sustained in the wreck.
In 1973 the Labour government cancelled the Springbok rugby tour. Following police warnings of civil strife, Prime Minister Norman Kirk informed the New Zealand Rugby Football Union that the government saw 'no alternative' to a 'postponement' of the planned tour by the South African Springboks.
In world history on this day in 1790 the U.S. patent system was established. In 1866 The American Society for the Prevention of Cruelty to Animals (ASPCA) was formed.In 1912 the Titanic began her maiden voyage which would end in disaster.
In 1930 the first synthetic rubber was produced. In 1945 allied troops liberated the Nazi concentration camp of Buchenwald north of Weener, Germany.
In 1971 the American table tennis team arrived in China. In 1981 imprisoned Irish Republican Army hunger striker Bobby Sands was elected to the British Parliament.
Today is the birthday of Dutch statesman and scholar Hugo Grotius. Born in 1583 he once wrote "A man cannot govern a nation if he cannot govern a city; he cannot govern a city if he cannot govern a family; he cannot govern a family unless he can govern himself; and he cannot govern himself unless his passions are subject to reason."
To get involved in some of the many activities happening around the Bay, please check out our What's on page.
Have a great day!
More on SunLive...