New school won't relieve traffic woes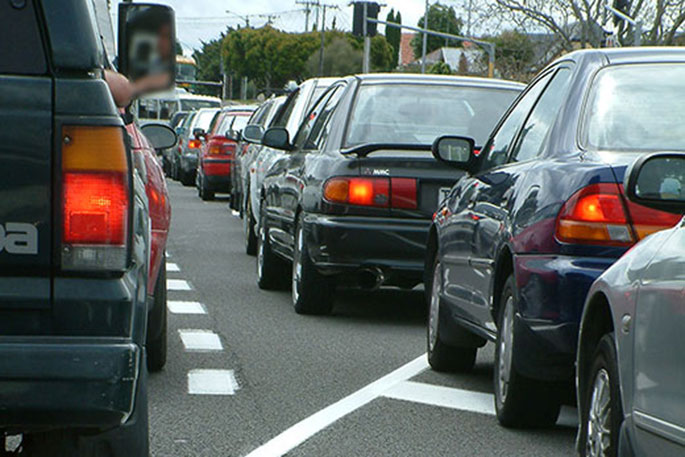 Hopes of being able to alleviate Welcome Bay's traffic woes by diverting school pupils were dashed last week when the possibility was raised in discussion at the City Transformation Committee meeting.
"How on earth after 15 or 18 years of 'Smart Planning', did we miss the fact that there is no intermediate or secondary school in this area with what is close to 2000 - 1978, and I guess the latest census will increase that number," says committee chair Cr. Larry Baldock.
The figure of 1978 intermediate and secondary school aged pupils living in Welcome Bay is provided in the Welcome Bay/Ohauiti planning study currently underway.
School traffic is a major contribution to morning congestion out of Welcome Bay. The peak hour bumper to bumper crawl up to the Welcome Bay roundabout lights and down to Turret Road, disappears during school holidays.
"Clearly a school located between Kaitemako and Ohauiti would make an enormous difference to the amount of traffic coming out of that road every day," says Larry.
"What should we do now, knowing this information with the Ministry of Education? Are we taking it up with the ministry of education?"
Planning staff agreed a college in Welcome Bay would have a substantial impact on traffic, and that they will raise the issue at the six weekly meetings council staff has with the ministry.
"We've been advised that at this point in time, the ministry isn't actively looking at intermediate or secondary schooling out in that area. They are in other parts of the city," says strategic planner Andrew Meade.
"We hope to get that to change. But as we know with locating the proposed supermarket out in this catchment it isn't easy to find suitable land, and a secondary school requires 8-10ha of land. To find that relatively flat land out in the catchment is going to certainly be a challenge," says Andrew.
"Given that we are trying to find as much housing as we can - there is potential for about 3500 houses - it would be pretty irresponsible to go ahead and release that for development if we hadn't solved both education and traffic," says Larry.
More on SunLive...