Weather and the War of Jenkins Ear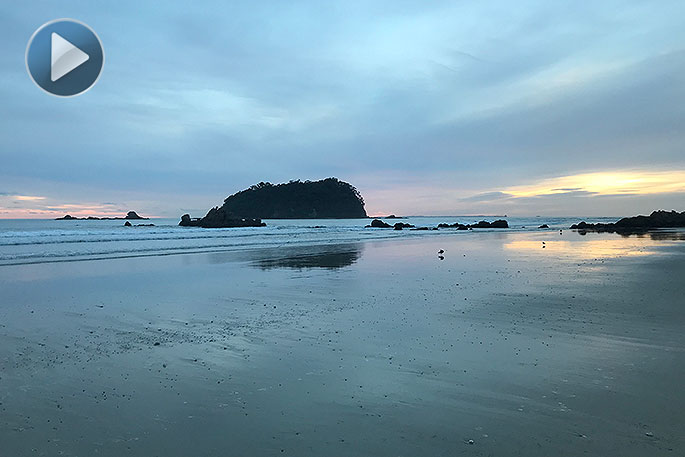 Click the image above to watch the video
Today we are expecting fine breaks during the day with a few showers developing in the afternoon. Also westerlies.
It's a two-clothing-layer day today with a high of 23 and an overnight low of 16 degrees. Humidity is 89 per cent.
A cold snap is on its way. Over the next two nights - Tuesday and Wednesday - the temperature is forecast to drop to 6 degrees each night.
High tide today is at 1.20pm and low tide at 7.30pm. There's a sea swell of about .5m, with a sea temperature of 21 degrees. Sunset tonight is at 5.55pm.
If you're going fishing the next best fish bite time is tomorrow between 7 and 9am.
In NZ history on this day in 1850 the Sisters of Mercy arrived in New Zealand. Nine Sisters of Mercy arrived in Auckland on the Oceanie with Bishop Pompallier and a number of priests and immediately started taking in orphans, visiting the sick and helping to fund education for those who had no money.
In 1932 there were unemployed disturbances in Dunedin. During the 'angry autumn' of 1932, in the depths of the Great Depression, unemployed workers in Dunedin reacted angrily when the Hospital Board refused to assist them.
In world history on this day in 1731 British Captain Robert Jenkins lost an ear to a band of Spanish brigands, starting a war between Britain and Spain: The War of Jenkins' Ear. In 1770 Captain James Cook discovered Botany Bay on the Australian continent. In 1940 Germany invaded Norway and Denmark.
In 1950 comedian Bob Hope made his first television appearance. In 1963 Winston Churchill became the first honorary U.S. citizen. In 1968 murdered civil rights leader Martin Luther King Jr., was buried. In 1970 Paul McCartney announced the official break-up of the Beatles.
Today is the birthday of French poet Charles Baudelaire. Born in 1821, he once wrote "The insatiable thirst for everything which lies beyond, and which life reveals, is the most living proof of our immortality".
To get involved in some of the many activities happening around the Bay, please c
heck out our What's on page.
Have a great day!
More on SunLive...