From waste to garden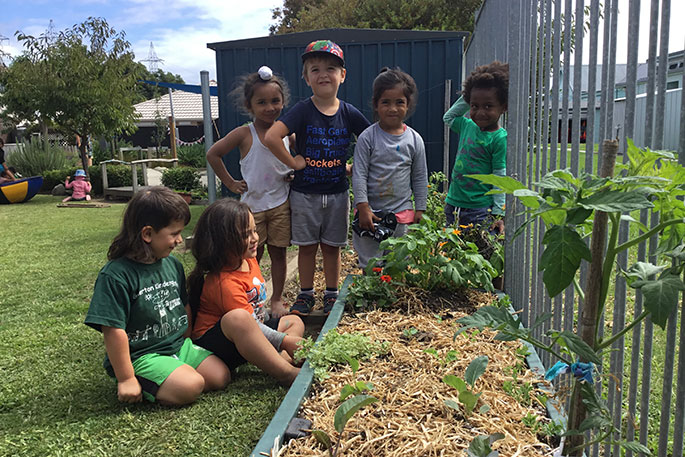 Greerton Village Kindergarten in Greerton will soon start its own community garden after winning a garden bed made from recycled oral care waste.
The garden is the result of a national recycling initiative run by Colgate and global recycling pioneers, TerraCycle.
The Colgate Better World Recycling Project, which ran between August and October last year, invited all pre-school, primary, special, intermediate and secondary schools, non-profit clubs and community groups collecting oral care waste to join the competition.
The five recycled garden bed winners were drawn at random in early November 2017.
The contest was part of the Oral Care Recycling Programme, a year-round initiative to encourage consumers nationwide to collect and recycle their oral care waste and raise funds for their nominated school or charity.
To be included in the prize draw, participating schools, non-profit clubs and community groups simply had to collect oral care waste from their homes and communities, and send this waste to TerraCycle for free.
The oral care waste collected by schools is then cleaned, shredded and melted down into hard plastic, which is remoulded to make new products.
In its operations, TerraCycle's goal is to create materials that can be used as a sustainable alternative to virgin materials and plastics, which require more crude oil in their production.
Kerry Neas from Greerton Village Kindergarten says the students responded enthusiastically to the oral care waste recycling challenge.
"The Greerton Village Kindergarten students were familiar with the idea of reducing, recycling and reusing, but not for the purpose of a prize.
"We always talk about Papatuanuku and how we are looking after her by recycling. The prize is an exciting bonus," says Kerry.
The students at Greerton Village Kindergarten, who Kerry says have a new perspective on the importance of recycling, plan to get stuck straight into the gardening once the garden bed is installed.
"They're really excited. We're now beginning to plan with the children what we will plant, and are setting up a voting board so that they can choose what they'd like to grow."
Jean Bailliard, General Manager of TerraCycle New Zealand, says it's great to see so many people getting involved.
"It's always really encouraging to see local schools, businesses and community organisations signing up for our programmes and championing sustainability.
"Congratulations to Greerton Village Kindergarten on a stellar result – we love seeing how enthusiastic they are about recycling."
Colgate and TerraCycle tackle the oral care waste problem by operating the Oral Care Recycling Programme, in which all consumers can divert their oral care waste from landfill for free.
The programme's accepted waste includes toothpaste tubes and packaging, non-electric toothbrushes and packaging and floss containers and packaging.
Collectors earn $0.02 NZD per item for funding towards their nominated school or charity.
The Oral Care Recycling Programme is ongoing. For more information about the Oral Care Recycling Programme, visit www.terracycle.co.nz/en-NZ/brigades/oral-care-brigade.
More on SunLive...