Skippers fined over collision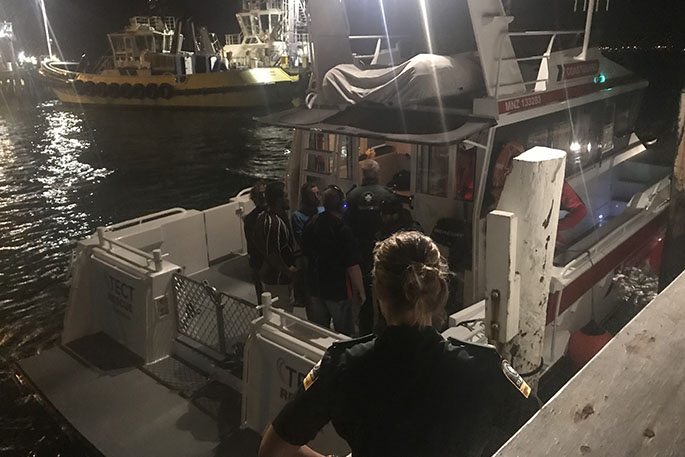 Skippers involved in the collision between two boats in Pilot Bay on March 16 have been fined by the harbourmaster, say police.
"This incident could have had a tragic outcome and is a timely reminder to boaties to always maintain a safe lookout and slow down if visibility is poor," says a police spokesperson.
"Vessels at anchor should also display correct lighting to ensure they are seen by others."
A moving powerboat collided with an anchored yacht near the entrance to the Stella Passage. Two of the three people on board the yacht were fishing from a nearby dinghy at the time of the collision which happened about 8.30pm. No one was seriously injured.
The skippers were fined $200 each for failing to comply with the collision regulations.
The collision has led to a reminder from the Bay of Plenty Harbourmaster Peter Buell about the importance of having boats well-lit at night. Skippers are required to ensure their vessel is well lit between sunset and sunrise and during heavy rain and fog.
"Not displaying the correct lights at night is a hell of a risk," says Peter.
"If your boat isn't well lit then not only are you endangering the lives of those on board your vessel but you're putting others at risk too. You need to be visible to be seen.
"It's equally important that people travel at a safe speed for the conditions. If you're travelling at night then this isn't fast. If people are not familiar with the rules, they can visit www.boprc.govt.nz/safeboating."
Maritime New Zealand rules say that during this time every boat at anchor must show a white light that's visible from all directions.
What the boating rules say about lights:
Powerboats
• Over 12m need to display red and green side lights, a white stern light and a white masthead light.

• Less than 12m need to display red and green side lights and as a minimum one all-round white light.

• Less than 7m, and not capable of speeds over 7 knots, need only display an all-round white light.
Sail boats:
• Over 12m need to display red and green side lights, a white stern light and a white masthead light.

• Must show red and green sidelights and a white stern light (may be combined into a single tri-colour light mounted at the top of a mast on yachts less than 20m).
All non-powered boats under 7 metres in length, such as a rowing dinghy, canoe, kayak or sail boat must show a white light or torch to indicate its presence.
More on SunLive...