Weather, Phar Lap and Pocahontas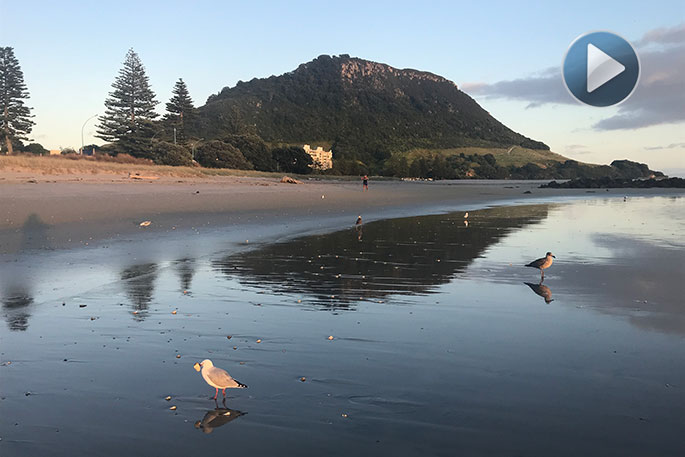 Click the image above to watch the video
Good morning today is Thursday April 5, 2018.
Today we are expecting a fine day with light winds.
It's a one-clothing-layer day today with a high of 25 and an overnight low of 14 degrees. Humidity is 80 per cent.
High tide is at 10.10am and low tide at 4.30pm. There's a sea swell of about .7m, with a sea temperature of 20 degrees. Sunset tonight is at 6.01pm.
If you're going fishing today the best fish bite time is between 3 and 5pm.
In NZ history on this day in 1871 NZ's first overseas diplomatic post was created when Isaac Featherston was appointed as agent-general in London. In 1932 on this day Phar Lap died.
The champion racehorse Phar Lap was New Zealand-born and bred, but never raced in this country.
He won 37 of his 51 races and 32 of his last 35, including the 1930 Melbourne Cup. In the gloom of the great Depression, Phar Lap's exploits thrilled two countries.
In world history on this day in 1614 Pocahontas married English colonist John Rolfe. In 1843 Queen Victoria proclaimed Hong Kong a British crown colony.
In 1930 Mahatma Gandhi defied British law by making salt in India instead of buying it from the British. In 1955 Winston Churchill resigned as British prime minister.
Today is the birthday of English philosopher Thomas Hobbes. Born in 1588, he once said "Science is the knowledge of consequences, and dependence of one fact upon another."
Today is also the birthday of Joseph Lister, the English physician born in 1827 who founded the idea of using antiseptics during surgery. It's also the birthday of Washington Atlee Burpee, who was born in 1858 and became the founder of the world's largest mail-order seed company.
And also the birthday of novelists Robert Bloch, born in 1917 and author of 'Psycho'; and Arthur Hailey, born in 1920 and author of 'Hotel' and 'Airport'.
To get involved in some of the many activities happening around the Bay, please check out our What's on page.
Have a great day!
More on SunLive...