Home buyers taking their time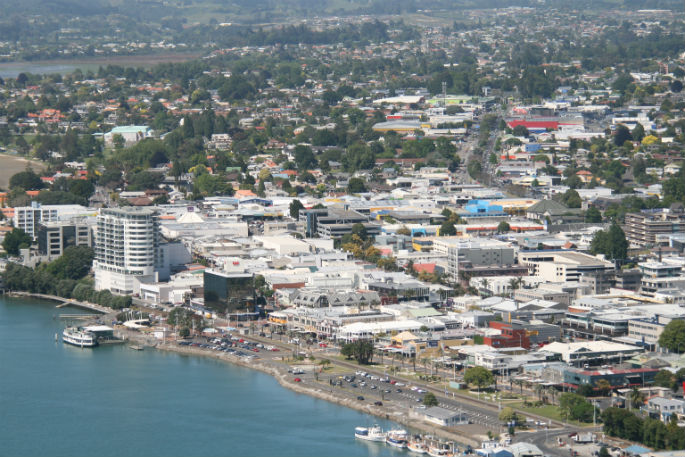 Tauranga home values rose 4.5 per cent year on year and 1.9 per cent over the past three months, according to the latest QV House Price Index.
"Activity has increased in the Tauranga market during February and March however buyers no longer appear to have that fear of missing out and are taking more time over making decisions," says QV Tauranga property consultant Steven Dunn.
"Despite there still being a shortage of listings in areas like Mount Maunganui, people are not jumping in and are doing more due diligence and looking at the market and seeing what's happening with values, before making offers.
"Prices in many areas including the popular Otumoetai have stabilised quite a bit with not much movement in values over the past few months."
First home buyers are active and are finding it easier to buy now there's less competition from investors, says Steven.
"It's also easier for buyers to gain finance approval now that it's more possible to get lower deposit loans, and retail banks have eased back on the strict lending criteria of the second half of 2017.
"We are still seeing the trend of people moving from major centres like Auckland and Wellington to Tauranga and the Bay of Plenty."
The average property value in the city is $706,922. The Western Bay of Plenty market rose eight per cent year on year and 2.3 per cent over the past three months. The average value in the district is now $637,801.
Residential property value growth remains subdued compared to recent years but March has seen the usual seasonal pick-up in sales volumes and activity, says QV National Spokesperson Andrea Rush.
"This has seen nationwide annual value growth rise to 7.3 per cent which is the fastest rate in nine months, but sales volumes are still lower than usual for March," says Andrea.
Dunedin leads the way among the main centres with annual growth of 9.4 per cent, while the Auckland and Christchurch housing markets have seen little value movement over the past year.
Across the Auckland Region annual growth has slowed from 12.3 per cent in March 2017 to just 1.0 per cent in March 2018 and Christchurch is down 0.6 per cent over the past year.
The growth rate also slowed in the Wellington region from 21.2 per cent in March 2017 to 8.2 per cent in March 2018.
"The Tauranga and Hamilton markets are still rising but again at much slower rates than the previous two years," says Andrea.
"It's the regions that continue to see the highest value growth driven by demand from people looking for more affordable homes or investment properties outside of the main centres."
The highest quarterly growth was seen at Opotiki in the Eastern Bay of plenty where values rose 16.1 per cent in the first quarter of the year.
"With restrictions on finance being eased by the retail banks it's been a little easier for some investors and home buyers to gain finance to purchase," says Andrea.
"First home buyers appear to be capitalising on subdued investor activity and some are finding they can purchase more easily without the same level of competition from multiple property owners if they are not already priced out of the market."
More on SunLive...