Welcome Bay supermarket decision delayed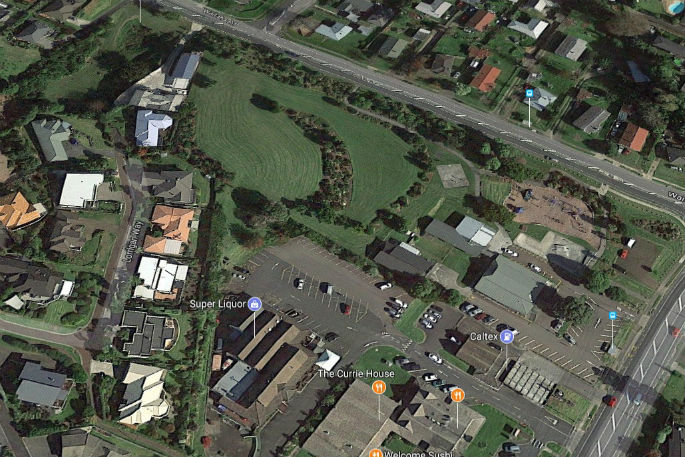 Delays on a decision for a supermarket in Welcome Bay are being challenged by Tauranga City Councillor Bill Grainger.
Bill spoke out against the prosed time table, which was presented to the City Transformation Committee on Tuesday.
The supermarket is well down the Welcome Bay/Ohauiti study's 'to do' list at stage five.
City council planning staff have just completed staged one and two and are beginning engagement with stakeholders before commencing the infrastructure assessment.
"I understood that this would be finished," says Bill.
"I was told this would be finished this year. The thing is the people out there, the community out there are yelling loudly at myself, and probably one or two other councillors as well, as regards to this.
"The thing is as regards to this stage three and four, you have given us no idea of when that is going to be completed.
"What are we going to tell the community out there as regards to running in tandem with the so called workshop?
"There are major issues out there, and the two we do know is traffic and second one is, what are we doing as regards the supermarket? They deserve to know what is happening. And for me this is just one way of deferring it all."
Given the transport issues and the fact the council planners are also contacting the Ministry of Education about schools, the study is going to take longer than they would like, says planner Andrew Meade.
"But there is no reason why the supermarket investigation needs to be tied to the outcome of this report," says Andrew.
The housing development areas are on the outskirts, unlikely to be where a supermakert will be located.
"That riles me up even more," says Bill. "We took the advice from the staff that we should run these two in tandem.
"This is just not good enough. The thing is we have and should have communicated better to our community out there. They deserve that. Now what are we going to do?"
Committee chair Larry Baldock told him the decision to align the supermarket project with the wider planning study was make by the Community and Culture Committee of which Bill is a member.
"So while staff gave advice it was a decision of that committee," says Larry.
"And if you wish to revisit it, you need to bring it up at that committee or at full council."
"That committee was advised from the staff that we run the two in tandem and we were notified also that it would be finished by January/February this year," says Bill.
"Now it is March/April, and now we are being told that it's going further and that we can separate the two."
"We are now moving into a debate. This is time for questions, and you have asked your question." says Larry.
The Community and Culture Committee resolved on July 11 2017, to align the supermarket investigation with the Welcome Bay and Ohauiti Planning Study.
An update will be presented to the Community and Culture Committee on April 10.
The study so far finds the amount of land available for development in Ohauiti/Welcome Bay is 231 hectares. On the current development standard of 15 houses per hectare that means there is scope for about 3465 additional houses.
But that assessment includes large swathes of multiply owned Maori land. With that removed from the assessment the total will be 119 hectares providing room for an estimated 1,785 houses.
Current issues facing the areas are: Traffic congestion; lack of education options; lack of retail and commercial provision; pressure from developers to enable additional development; and infrastructure capacity constraints.
The study is driven by multiple proposals for Special Housing Areas in the Welcome Bay and Ohauiti area.
The SHA proposals are not going ahead until there is a broader and more comprehensive planning study for the area.
More on SunLive...