Public hui on logs fumigation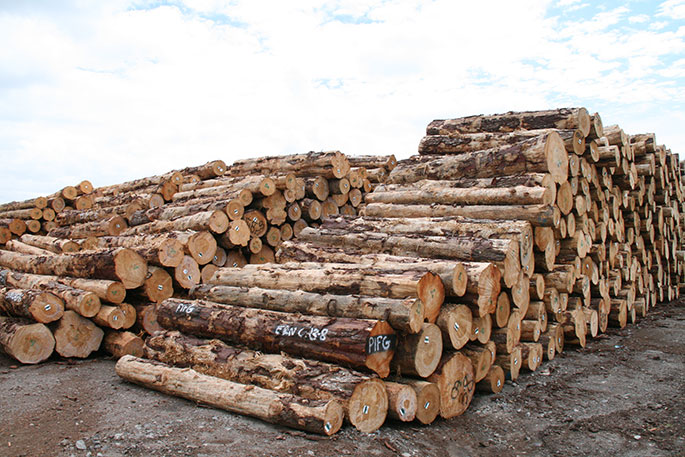 A log fumigation community group is holding a public hui to discuss how four people ended up in hospital following exposure to methyl bromide in the stacks at the Port of Tauranga log marshalling area.
All four are understood to be out of hospital, and the hui will take place at the Maungatapu Marae on April 18.
"We demand answers to the above incident and a full and thorough investigation needs to occur," says Tauranga Moana Fumigant Action Group spokesman, Aubrey Wilkinson.
"It's been two weeks since the incident and no investigation is apparent.
"To not have a level of urgency for an investigation after four people have suffered methyl bromide exposure symptoms during a venting operation of toxic gas is outrageous.
"The chain of events, coupled with the symptoms of methyl bromide poisoning, are too powerful to ignore."
Methyl bromide is a neurotoxin, and dangerous levels of poisoning dissipate from the body within two days, though any irreparable damage is believed to remain undetected, says Aubrey.
The TMFAG has been working with Regional Council, the Port Of Tauranga, Work Safe, The Health Board, Genera, EPA, unions and iwi to ensure a healthy, safe environment, work place and community.
"When a series of events happens like the above, it truly is disgraceful to see no organisation taking a leadership role for the wellbeing of everyone," says Aubrey.
The four workers were possibly exposed during de-tarping – the process of uncovering the logs after fumigation has been completed.
They were hospitalised last week as a result of exposure to a hazardous substance, suspected to be methyl bromide.
The workers are contracted to ISO Ltd, who are not the company using methyl bromide, with the affected employees working next to a number of log piles that were being treated with methyl bromide on the day.
"For various reasons, there is pressure to remain silent on health concerns and illness, in order to secure more work hours on casual or zero-hour contract arrangements," says Aubrey.
Methyl bromide is odourless and invisible, and symptoms of exposure include dizziness, nausea, vomiting, unconsciousness and, in more severe cases, death.
The neurotoxin causes chronic health effects on the central nervous system and there is no antidote and no reversal of effects that may occur in exposed people.
TMFAG wants to raise awareness of methyl bromide and the consent process, along with proposed alternatives to open air fumigation, such as re-capture or a purpose-built fumigation facility.
Fumigation occurs under tarpaulins as a biosecurity measure for log exports. Venting of the gas occurs almost 24/7 as required. The fumigation company holds a resource consent with some controls on setbacks, monitoring and wind direction.
Depending on wind conditions, vented methyl bromide may affect workers all over the Port and Harbour as well as outside the Port site boundary, and requires a high level of cooperation between numerous entities, says the TMFAG.
More on SunLive...