Bay drug raids: two on bail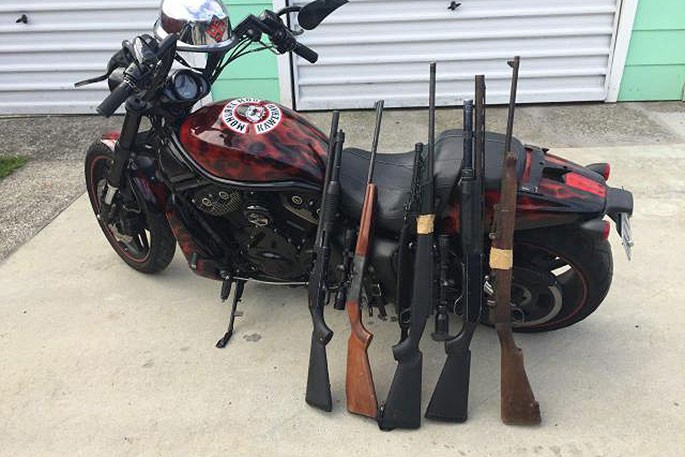 Two people have been granted bail following their arrest as part of a six-month long investigation into organised crime and the distribution of illicit drugs in the Eastern Bay of Plenty.
Search warrants were conducted at 38 addresses across the Bay of Plenty on Tuesday as part of Operation Notus, which involved the arrests of 22 men and eight women.
The pair, a 36-year-old woman and a 43-year-old man, were the only two out of eight who appeared in Tauranga District court to be granted bail.
The woman faces a total of two charges, both of which are in relation to money laundering.
The man faces a total of nine charges, including two charges for possession of cannabis, four charges for offering to supply cannabis and one charge for the supply of cannabis.
In addition, he also faces one charge for the supply of methamphetamine and one charge for the possession of methamphetamine.
Five defendants were remanded in custody until their next court appearance in Tauranga on April 10, with the last defendant remanded until April 11.
Nine people also appeared in Whakatane District Court. All but one were remanded in custody until April 10.
A further 15 defendants will appear at Rotorua High Court this morning from 10am.
Eastern Bay of Plenty Area commander Inspector Kevin Taylor says further arrests are likely in the coming days and weeks.
Operation Notus was launched in October 2017 after the community contacted Police with concerns about the social harm being caused by an organised crime group operating in the area.
The investigation identified that members and associates of the Kawerau Mongrel Mob were involved in the commercial distribution of methamphetamine and cannabis to the community.
Eastern Bay of Plenty Area Commander Inspector Kevin Taylor, says the investigation has required significant work by district staff and the National Organised Crime Group.
More than 300 staff are involved in Tuesday's termination including; Bay of Plenty staff, NOCG, Armed Offenders Squad and the Asset Recovery Unit.
Search warrants are being executed at approximately 43 properties across the region in; Kawerau, Whakatane and Opotiki. Warrants have also been executed at two properties in Gisborne and Hastings.
Firearms, methamphetamine, cannabis and cash have been located at a number of the addresses. Up to $2m in assets have also been restrained including; boats, jet-skis, motorbikes, firearms and vehicles.
More on SunLive...