Community engaged in transport debate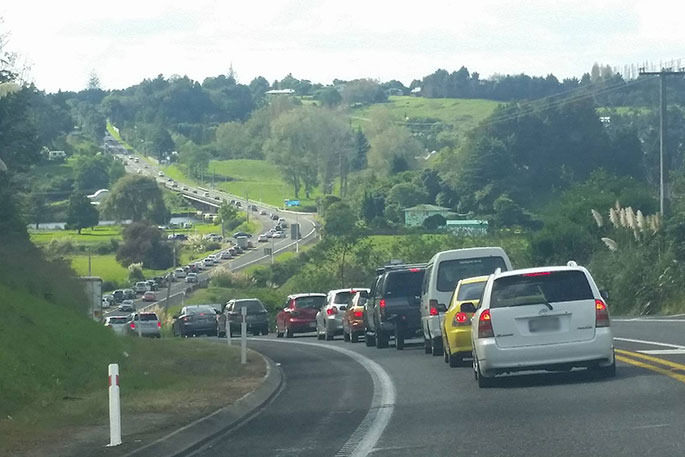 Residents are speaking up about the state of the Bay of Plenty transport system, by giving their feedback on the draft Regional Land Transport Plan.
Feedback on the plan was made by residents through a number of submissions, which closed on Friday afternoon.
Bay of Plenty Reginal Council transport policy manager Gary Maloney says the response so far has been amazing.
"At the end of last week submissions to the plan closed and we've had a fantastic response from the public that shows a very high level of engagement.
"The Regional Land Transport Plan sets out the region's vision, outcomes and priorities for the Bay of Plenty land transport system," says Gary.
"The plan has been developed by the Regional Transport Committee, which contains a representative from each of the district councils and two from the Regional Council.
"Priorities are built up from the region's district and regional councils, and New Zealand Transport Agency, who submit projects for NZTA funding.
"It is informed by the evidence supplied by the agency submitting the project, new information that comes to light over time and the views of the community – a critical part of the process."
Submission hearings towards the plan begin in April.
"Deliberation on the submissions will be received by May and the final plan will be approved in June.
"Once finalised, the plan will be submitted to NZTA who will ultimately determine what projects get funded and when for the whole country."
In addition the Government's new Policy Statement on transport funding will also be a key element in the process, says Gary.
"It is likely to signal changes in the direction for transport, including specific areas like safety. We understand it will be released by the end of March."
The submissions process to the draft plan triggered widespread discussions, particularly in the Western Bay of Plenty region, where residents have criticised its priority given to upgrading State Highway 2 north of Tauranga.
A total of 6852 signatures were received from residents in Omokoroa, Te Puna and Katikati, protesting the need to raise the priority, in the name of safety.
Gary says the issues raised in the petition have been acknowledged in this draft plan.
"The Draft RLTP notes that the problems on SH2 (Tauranga to Katikati) include safety, traffic growth, resilience.
"The road is a State Highway and therefore the road controlling authority responsible for managing it is NZTA, not the Regional Council."
Hence the need for the submission process, he says.
"We've had a fantastic response from the community on the Draft Plan. That will translate in to a stronger document, which will better articulate what the region wants from/for its land transport system."
More on SunLive...