Beethoven and an H-bomb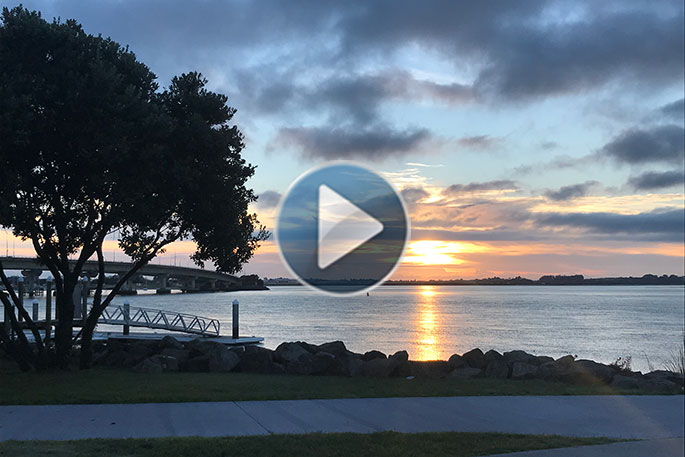 Today we are expecting the weather to be cloudy at times, particularly in the evening.
There's a chance of showers in the afternoon and evening, and we should experience just light winds today.
It's a two-clothing-layer day today with a high of 23 and an overnight low of 17 degrees. Humidity is 99 per cent.
Low tide is at 8.40am and high tide at 2.50pm. There's a sea swell of about .3m, with a sea temperature of 21 degrees. Sunset tonight is at 7.16pm.
If you're going fishing today the best fish bite time is between 8pm and 10pm.
In NZ history on this day in 1896 the Brunner mine disaster killed 65 people. At 9.30am an explosion tore through the Brunner mine in Westland's Grey Valley. Two men sent underground to investigate were later found unconscious from black damp, a suffocating mixture of nitrogen and carbon dioxide.
In world history on this day in 1827 German composer Ludwig Van Beethoven died in Vienna. He had been deaf for the later part of his life, but said on his death bed, "I shall hear in heaven."
In 1885 the Eastman Film Co. manufactured the first commercial motion picture film. In 1942 the Germans began sending Jews to Auschwitz in Poland. In 1953 Dr. Jonas Salk announced a new vaccine against polio. In 1954 the United States set off an H-bomb in the Marshall Islands; the second in four weeks.
In 1969 the Soviet weather Satellite Meteor 1 was launched.
Today is the birthday of a number of writers and poets. One of these is American poet Robert Frost, who was born in 1874, and went on to become a multiple Pulitzer Prize-winner, once wrote a poem that ends with the lines "Two roads diverged in a wood, and I -I took the one less traveled by, And that has made all the difference."
To get involved in some of the many activities happening around the Bay, please check out our What's on page.
More on SunLive...