Steeling yourself for life as a cyclist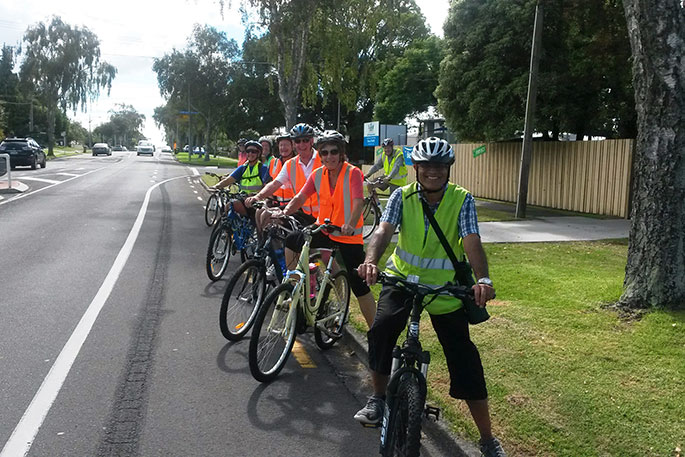 The course is full, there are heaps of people on the waiting list, and it may even signal a shift in attitude concerning alternative means of transport.
It's a course designed to practically prepare people for getting out of their cars and onto bicycles.
"If you are new to cycling or haven't been on a bike for years or lack confidence, then this course is for you," says Paul Roozendaal, Sport Bay of Plenty's cycling advocate. "It's helped many start cycling or increase their knowledge."
The five-week course covers setting up a bike, how to fix punctures, braking and use of gears, on-road safety cycle skills and managing intersections and single lane roundabouts.
"We plan to start from a different location each week so we can show you some of the great cycle ways around Tauranga," says Paul.
"The first two weeks will involve mainly riding off road and then, in weeks three and four, we will start to ride more on the road."
The first course runs from 9am to 11am on Wednesday, March 28, at Kulim Park, Kulim Avenue, Otumoetai. It then runs on successive Wednesdays from outside the Historic Village on 17th Avenue, Casslani playground carpark at The Lakes, Sport BoP on Devonport Road and at the Sulphur Point Boat off Cross Road.
The course will be mostly practical, so participants need a road worthy bike, ideally with "fat" tyres suitable for off road trails. Brakes need to be working and tyres properly inflated.
Cycle helmets are compulsory, and a spare tube would help in case of a flat tyres. Riders also need to wear enclosed footwear (sport shoes) and brightly coloured clothing or a high viz vest.
For more information on future courses, contact Paul Roozendaal via: paulr@sportbop.co.nz
More on SunLive...