Dragon boat teams go for gold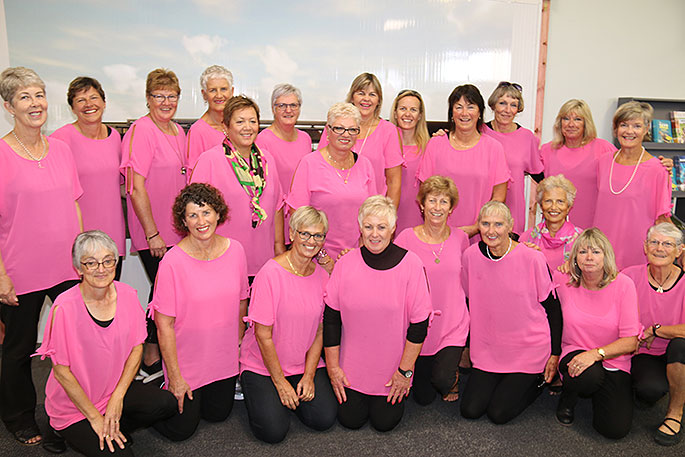 Anticipation is sky-high for two Tauranga dragon boat teams who are setting their sights on Ashburton this weekend for the national regatta.
The two-day 2018 NZDBA National Dragonboat Championship runs from Friday March 23 – Saturday March 24 and brings together more than 20 teams.
The Boobops, a team made up of breast cancer survivors, is one of two who is heading out to the regatta.
Boobops Captain Fiona Birchall says the team is looking forward to it.
"We've got two teams from our club, the Bay of Plenty Dragon Boat Club that are heading off to Ashburton.
"Our breast cancer survivor team Boobops will head out as well as the women's team, Bay Dragon.
"Our team is using the opportunity as a training ground before we head off to Florence in late June. This is a wrap up of our season."
She says training has been going well.
"It's been a lot harder than it was in the last year. Bay Dragons have got a lot new girls in their team and last weekend they picked up a bronze medal at the regional regatta held at Lake Pupuke and the Boobops picked up three silver medals.
"Three new girls are joining Boobops this season, and they are younger which is great because we range from 42-74. Some of the women who have joined us are in their late 30s.
"For most of them this is their first time in the sport as well. The newbies are great because they don't know what they are in for so they are really naïve, whereas us girls who have been doing it a little longer know what to expect.
"It's been a really hard season, we've been training since Christmas three-to-four times a week and this national regatta is our second time where we not only have the big boat races but the small boat races too.
"We do double the amount of racing this weekend than what we did last week."
About 26 women will be travelling to Ashburton this weekend as part of the Boobops team.
Fiona says the team originated as a result of a worldwide movement.
"A Canadian doctor pushed the boundaries by saying the best way to recovery was exercise, especially in the region of the arms and chest – this is what started teams all over the world.
"The team was founded about 12 years ago and I joined nearly five years ago – I started first as a Bay Dragon and then switched teams after being diagnosed with breast cancer.
"We very rarely discuss our breast cancers with each other, it's just something we all have in common. We are driven, go-getters and we are competitive. We have a lot of comradery and have a lot of fun – even though at this time of the season it gets quite competitive."
Next up for the team is a global breast cancer survivor regatta in Florence, says Fiona.
"It happens every four years, there's 3000 participants from around the world and it's something our team has been working towards fundraising for, for the last four years.
"We've raised more than $80,000 and we have more than thirty paddlers going."
Bay Dragon team captain Bets Thomas says her team are as ready as can be for this weekend's regatta.
"We had regionals last weekend and we were successful in coming home with a bronze medal for the open women's 500m race."
"We typically compete in three different races the 200m, 500m, and 2km."
Bets says the team has nine first year paddlers joining them.
"They've done us all proud and I'm sure they've done themselves proud too. It was definitely the icing on the cake for them to come home with a medal.
"When it's your first serious competition like that it can be quite daunting, but they've come away with flying colours.
"We're very excited to have the amount of new paddlers we do and it stands us in good stead for the up and coming years having such enthusiastic new paddlers."
She says the weather is one of their biggest upcoming challenges.
"It's going to be cold and windy, but other than that we are excited to be going down there and putting it all on the line.
"Our results from the regionals last weekend were a lot faster than they were at regionals two years ago, so we're quite confident in that respect.
"There's a lot of races, on Friday there's six 500m races and on Saturday there are six 200m races plus the two kilometer race.
"On top of this there are nine other teams we must compete against and they're quite young teams, their average age is a lot younger than ours so we know we are up against stiff competition – but we will still go out and give it our best shot.
"To come away, if not with a medal, but knowing we've not left anything in the tank by the end of the race, that's what it's all about."
More on SunLive...