No museum in my front yard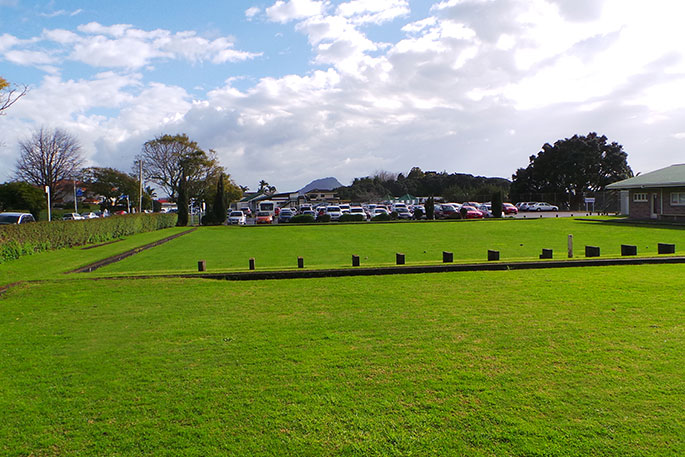 Residents from Cliff Road – the council's proposed museum site – have claimed that any development would be in conflict with the city council's own spatial framework plan.
Locals say the former bowling greens, between the carparks and the rose gardens, have been adopted by the community and form an integral part of the 'green necklace' extolled by the same committee that now wants to build a museum there.
Speaking on behalf of the 28 people who filed written objections to the Cliff Road museum proposal, Lorraine King began by reminding Transformation Committee chairman Larry Baldock of his previous support for the green necklace - open green spaces circling the Central Business District.
The resident's written objections were received by the committee as a petition.
Cliff Road, Brown and Mission Street residents do not object to the city having a museum, says Lorraine, however they strongly object to having a museum on green site in a densely populated area.
She quoted Larry Baldock's previous statements on the city centre spatial framework.
"As more people come to live and work in the city we want to ensure that we retain the things people living in the central city value about the neighbourhood," Larry was quoted as saying.
City council also learned in 2008 that maintaining privacy and greenspace are among the things that people living in the city centre area value the most.
"So we find it very interesting that the proposed location of the stand-alone museum on Cliff Road clearly contradicts the comments above," says Lorraine.
"We want to retain that privacy - the residential feel."
Meanwhile, Tauranga City Council is inviting the wider public to have its say on the proposed museum.
Council are investigating the next steps of delivering the proposed museum, with part of the work looking at the Resource Management Act requirements, including the City Plan.
The outcomes of this process will influence the final look, feel and experience of the museum proposal.
Members of the public are invited to provide their views on the best way forward to minimise impacts on the local area while enabling the delivery of a successful museum with a full suite of programmes and events.
You can attend a drop-in session at the Bay of Plenty Vintage Car Club Hall, next to Cliff Road Car Park, on Saturday, March 10 (10am-12pm), Tuesday, March 13 (5-7pm) and Thursday, March 15 (5-7pm). To find out more go to: www.tauranga.govt.nz/heart-of-the-city
More on SunLive...