Hot grass gets weeds smoking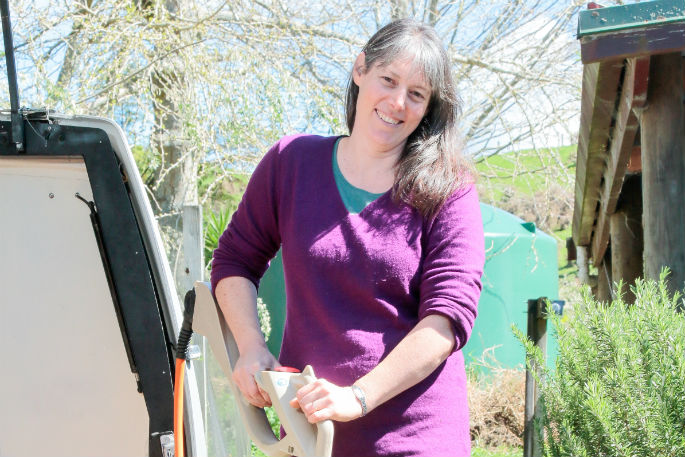 Tauranga City Council staff are experimenting with electrifying weeds in efforts to find a non-toxic weed control mechanism.
The virtues of Hot Grass were praised by Toxic Agri-chemical Advisory forum spokesperson Jodie Brunning when she spoke to the city council Environment Committee about reducing spray use in the city parks.
Tauranga City Council staff attended a demonstration of hot grass weed control in September last year, says council Parks and Recreation Manager Mark Smith.
The demonstration targeted the cape daisy broadleaf turf weed, which is a troublesome weed and particularly prevalent in Mount Maunganui and Papamoa.
"Further trials are required to determine whether this method is preferable to other methods of weed control. It's likely we'll run those trials this year," says Mark.
The technology is imported by Kaimai based Hot Grass from the UK where it is developed by Rootwave.
"So far we have two independent contractors who are interested in using it, one has already been trained and has experience with the machine," says Hot Grass director Kazel Cass.
"We have conducted successful trials at the Lakes and at Beresford court. We are expecting the first commercial machines to arrive in April."
The RootWave Pro is an electro-thermal weed control device, which sends high voltage electricity into the weed, killing the plant cells down to the roots. The electricity creates heat within the plant which bursts cells from the temperature increase. Water vapour is seen leaving the plant.
Electrothermal weeding uses high voltage, but low amperage electricity to kill plants. When the electrode touches the plant, electricity flows down the stem from the point of contact, into the roots and then into the soil, where it completes the circuit though an earth on the weeding machine. The electricity rapidly heats the plant to the point that the water in the tissues boils into steam which then causes cell destruction, which results in plant death.
This link is to a slideshow with images of weeds that we have treated with the RootWave Pro including video of it in action at Beresford Court.
Kazel says the system is sustainable, and when using a generator it uses a fraction of fuel required for thermal; steam, hot water weed control. It can also be plugged directly into mains power.
The only input is electricity, there is no need to carry tonnes of water, or toxic agri-chemicals.
More on SunLive...