Simon reveals caucus shake up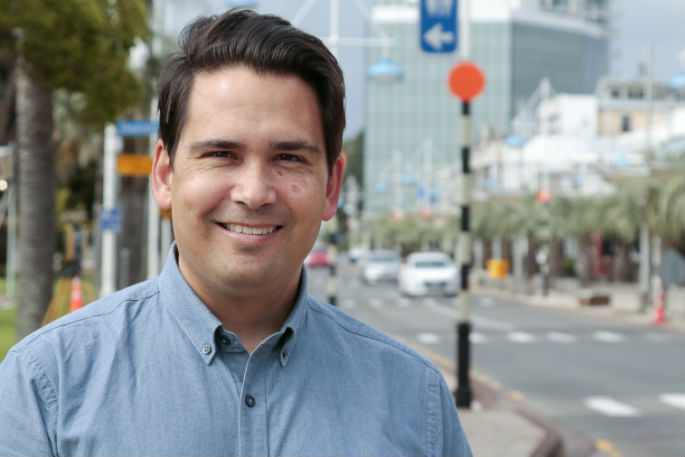 National Party Leader Simon Bridges has unveiled his new caucus line-up, saying it reflects his intention to make the most of the party's considerable experience as well as new talent – and to recognise hard work, new ideas and success.
"The National Party caucus is brimming with energy and enthusiasm and a willingness to work in the best interests of New Zealand. This new line-up reflects that."
He describe it as a strong mix of former ministers and senior MPs, alongside emerging ones who have 'proven' they have what it takes to hold the government to account, 'to listen to New Zealanders and to develop new policies for the 2020s'.
"This means the energy of all 56 of our MPs – parliament's strongest and most diverse caucus - is focused on the role of opposition, ensuring every MP has a chance to directly contribute to taking on the government and driving innovation and policies in the best interests of New Zealand.
"The team I have announced today also reflects the strength and talents of the women in our caucus, with three in the top five positions, and eight in the top 20. And they are there on merit."
He says unlike their opponents who believe in quotas and catering to special and competing interests, the National Party believes in rewarding hard work and success.
"That's how New Zealand will continue to get ahead – through being focused and ambitious, innovative and smart.
"National believes in a New Zealand that is confident, outward and forward looking, and backs itself to succeed on the world stage.
"This team of MPs is an alternative government in waiting. It will effectively hold this weak coalition government to account and ensure the National Party earns the trust of New Zealanders and the right to govern in their interests in 2020."
National Party Spokesperson Allocations

Hon Simon Bridges

Leader

National Security and Intelligence

Hon Paula Bennett

Deputy Leader

Social Investment and Social Services

Tertiary Education, Skills and Employment

Women

Hon Amy Adams

Finance

Hon Judith Collins

Housing and Urban Development

Planning (RMA Reform)

Hon Todd McClay

Foreign Affairs and Trade

Tourism

Hon Dr Jonathan Coleman

Health

Sport and Recreation

Hon Mark Mitchell

Justice

Defence

Disarmament

Jami-Lee Ross

Infrastructure

Transport

Hon Paul Goldsmith

Economic and Regional Development

Revenue

Associate Arts, Culture and Heritage

Hon Nikki Kaye

Education

Hon Gerry Brownlee

Shadow Leader of the House

GCSB

NZSIS

America's Cup

Hon Nathan Guy

Agriculture

Biosecurity

Food Safety

Hon Michael Woodhouse

Immigration

Workplace Relations and Safety

Deputy Shadow Leader of the House

Hon Louise Upston

Social Development

Hon Alfred Ngaro

Children

Community and Voluntary Sector

Pacific Peoples

Hon Christopher Finlayson QC

Shadow Attorney-General

Crown-Māori Relations

Pike River Re-entry

Hon Scott Simpson

Environment

Hon Jacqui Dean

Local Government

Small Business

Melissa Lee

Broadcasting, Communications and Digital Media

Ethnic Communities

Sarah Dowie

Conservation

Hon Anne Tolley

Deputy Speaker

Rt Hon David Carter

State Owned Enterprises

Hon David Bennett

Corrections

Land Information

Associate Infrastructure

Jonathan Young

Energy and Resources

Regional Development (North Island)

Hon Maggie Barry ONZM

Seniors

Veterans

Associate Health

Hon Dr Nick Smith

State Services (including Open Government)

Electoral Law Reform

Barbara Kuriger

Nominee for Senior Whip

Matt Doocey

Mental Health

Nominee for Junior Whip

Simon O'Connor

Customs

Associate Housing (Social)

Associate Social Development

Kanwaljit Singh Bakshi

Internal Affairs

Associate Justice

Hon Tim Macindoe

ACC

Associate Foreign Affairs and Trade

Brett Hudson

Commerce and Consumer Affairs

Government Digital Services

Associate Transport

Stuart Smith

Earthquake Commission

Civil Defence

Viticulture

Todd Muller

Climate Change

Dr Jian Yang

Statistics

Associate Ethnic Communities

Dr Parmjeet Parmar

Research, Science and Innovation

Associate Economic Development

Nuk Korako

Māori Development

Treaty of Waitangi Negotiations

Chris Bishop

Police

Youth

Ian McKelvie

Fisheries

Racing

Hon Nicky Wagner

Arts, Culture and Heritage

Greater Christchurch Regeneration

Andrew Bayly

Building and Construction

Associate Finance

Dr Shane Reti

Data and Cybersecurity

Disability Issues

Associate Health

Alastair Scott

Forestry

Associate Finance

Jo Hayes

Whānau Ora

Māori Education

Simeon Brown

Associate Education

Andrew Falloon

Regional Development (South Island)

Harete Hipango

Māori Tourism

Matt King

Rural Communities

Denise Lee

Local Government (Auckland)

Chris Penk

Courts

Erica Stanford

Associate Environment

Tim Van de Molen

Nominee for Third Whip

Hamish Walker

Associate Agriculture

Lawrence Yule

Horticulture

Maureen Pugh

Associate Children

Nicola Willis

Early Childhood Education
More on SunLive...