Emergency service open days draw crowds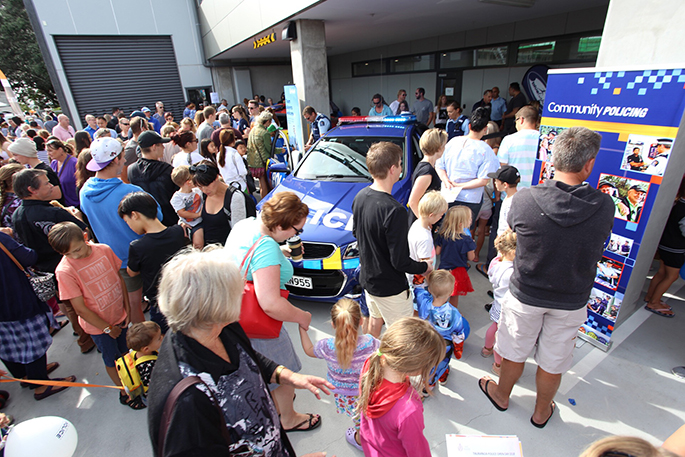 Open days for the local police and the Trustpower TECT Rescue Helicopter were a hit with Tauranga residents today, drawing big numbers.
Plenty of people came to check out the Tauranga police station on Monmouth Street this morning, where officers were on hand to answer questions and demonstrate their vehicles and tools of the trade.
Meanwhile, down at Tauranga Hospital, members of the public were invited to check out the local rescue helicopter.
Trustpower TECT Rescue Helicopter spokesperson Nadine Rogers says there was a 'constant flow of people' all day, and great support from other emergency services.
"There was a great AOS display, with a car chase and police dogs, which was a crowd-pleaser. The kids particularly enjoyed the fire service supplying outfits for them to dress up in and hold the gear. And there have been queues on the coffee, ice-cream, and barbecue stands all throughout the day."
She says there was one helicopter callout during the open day, which ended up being transferred to the Rotorua-based BayTrust Rescue Helicopter. That helicopter landed on site soon after, providing a live demonstration of sorts for the audience.
"It's been a fantastic day all round. We love doing it, and it's a great way to give back to our community."
The Tauranga Ulysses Motorcycle Club also turned up on their annual toy run, bringing toys for sick kids as well as donations for both the rescue helicopter and St John.
"I'd like to thank everyone who attended and all the other emergency services who came along," says Nadine.
"They make the day, and we couldn't do it without them."
More on SunLive...