Bringing the surf to the sand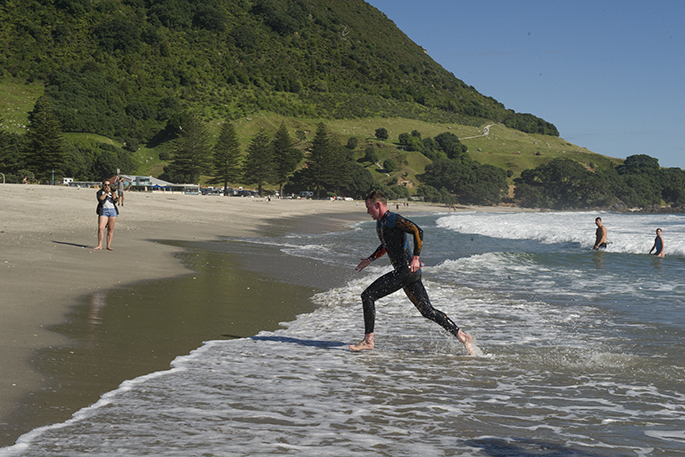 This is what ocean swimming is all about- taking the plunge in summer at one of New Zealand's best destination surf beaches.
The Generation Homes Sand to Surf was a success with many participates and people coming out in support.
Playing host to national surf and surf lifesaving competitions, the Mount's Main Beach tested around 1000 swimmers from the ages seven to 82-years-old.
With distances designed for swimmers of all abilities including children, those looking for a personal challenge and more competitive long distance swimmers, the event has become one of the most popular in the seven-swim season.
There was 200m OceanKids, 500m Give It A Go, 1km Step It Up, 2.6km I'm Going Long races.
Davey Boles came first in the 2.6km race with a time of 29.34 with Luke Kelly not far behind at 30.39.
In the Step up 1km Pete Campbell came first with 11.51 and then Dave English with 12.24.
In the Give It A Go race Cullum Fulton made it to the shore with a time of 6.42 and Mataio Evaroa second with 7.14.
In the kids section 200m race Danielle Fowler came first with 3.54 and Poppy Wilson wasn't far between with a time of 3.55.
To find out more information go to: https://oceanswim.co.nz
More on SunLive...