Person rescued from Omanawa Falls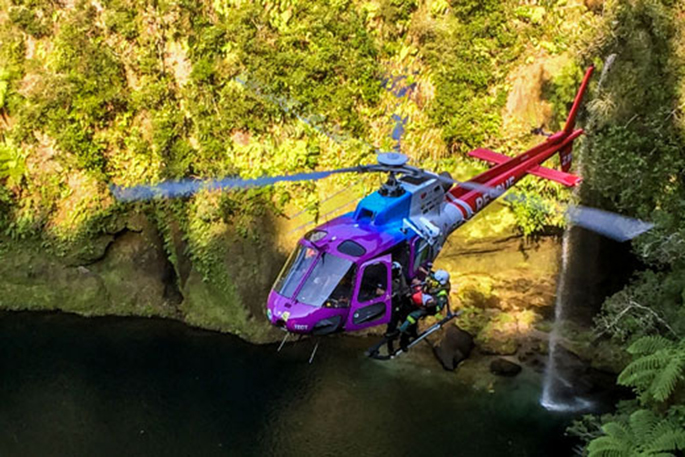 UPDATE 8.40am: A man was injured and stranded overnight after going to Omanawa Falls for a swim with a friend.
The 20-year-old man fell down a cliff while trying to leave the falls. Due the location emergency services were unable to assist and police were called.
Police arrived at around 8.30pm alongside a specialist search and rescue rope team.
A police spokesperson says the man, who has suspected broken bones, was unable to be extracted from the area.
The search and rescue team and a staff medic, stayed with him overnight, before a helicopter airlifted him out this morning.
"This is a timely reminder to let people know where you are going and what time you are due back," says a police spokesperson.
"Search and Rescue are called to this area on a regular basis, and while it is a beautiful and popular place, it can be dangerous.
"Remember to always be prepared, let someone know where you are going and take a cell phone with you as well as warm clothing."
EARLIER:
A person has been rescued after they fractured their ankle at Omanawa Falls last night.
Police were called to Omanawa Falls at 8.35pm, where the person was unable to make their way out of Omanawa Falls due to their leg injury.
A SunLive caller says there were multiple fire trucks and an ambulance at Omanawa Falls for hours.

Police say search and rescue managed to help the person out of the falls and emergency services attended to them.
More on SunLive...