Scouts NZ warned about Morine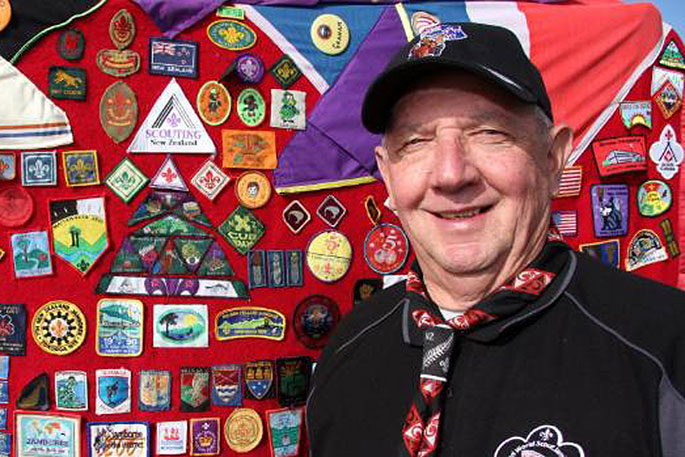 Scouts NZ have apologised for allowing a now convicted paedophile to continue as a leader despite them receiving warnings about him, saying they would now take action immediately.

Their admission comes after Stuff received an email chain which reveals they were warned about Papamoa Scout leader Graham Morine in 2012 - around the same time he was sexually assaulting two children.
Morine, who has been involved in Scouts for 60 years, was sentenced to seven years and seven months in prison, at the Tauranga District Court in February, for performing sexual acts on those young children. That offending first started in 2012.
The emails were sent to Scouts then-chief executive Chris Hooper on August 31, 2012, by some who also claimed to be a victim of Morine's alleged offending over a period of two years.
On Thursday, after questions were put to him by a Stuff journalist, Scouts NZ chief executive Joshua Tabor apologised for having Morine in their organisation.
However, without a police report at the time, Scouts NZ was limited in what they could do regarding the 2012 email, he says.
But the email did lead to greater supervision of Morine and the organisation "tried to limit his exposure to young children".
"At the time we felt we had done all we could with the information available to us.
"However, this would not be the case today. Actively doing the right thing to protect young people is our first priority."
Tabor says the organisation had since strengthened its Child Safety Policy and no longer relied purely on police complaints.
"Where there is a risk to the safety of young people we always act," he says.
"We take action whenever we suspect wrong doing or the likelihood of wrong-doing, even if we do not have substantial evidence."
He commended the actions of the two young people who were able to find the courage to speak out against Morine and see through the prosecution.
The email trail
Email trails show that when Hooper received the email in 2012 he forwarded it to National Secretary Murray Charlesworth, who handled security issues for Scouts NZ.
Charlesworth responded: "With issues as this we could only act on an official complaint made to the Police.
"Graham is involved in a Scout Group in the Bay of Plenty as a Group Leader.
"This role manages the leaders and doesn't necessarily have direct and close association with our youth members."
The nurse who'd sent the original email then responded saying he'd seen pictures on Facebook of Morine, who was wearing a scouting uniform, with four children.
"At present I feel I have at least notified your organisation, it would be a shame for you to just bury this in the too hard basket," he wrote.
Charlesworth replied: "Very valid points and be assured he will be placed under watch particularly where there is any opportunity to influence our youth.
"I think I understand your position so will note his file appropriately and follow anything that may come through the Police."
The alleged victim told Stuff that Morine was a very manipulative and controlling man and he used the threat of lawsuits to control his victims.
"I was 11 years old and had just lost my father. He seems to targets people without strong male presences in their lives.
"He would always say it [his actions] was normal. It was something 'fathers' do. It wasn't until I got a bit older that I thought, no. This is not something 'fathers' do."
It had been almost 30 years since Morine's alleged abuse against the nurse, who now wishes that they had followed through on the police report earlier.
"I regret that. I think what might have happened or if these other victims might have been spared. I tried to not let the incident define me and get along with life.
"It still affects in strange ways even today."
- Stuff/Matt Shand
More on SunLive...