Wheels in motion on glass recycling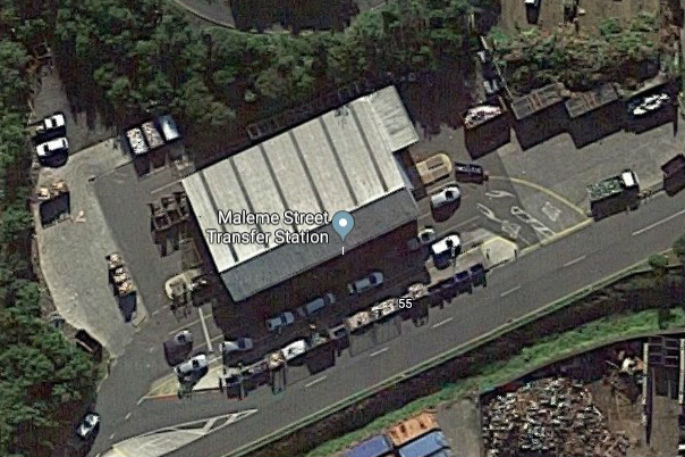 Council staff are working behind the scenes to prepare budgets and financing in preparation for public support for the city council re-entering the rubbish collection business after a 25 year hiatus.
City councillors unanimously supported the recommendation to seek public support to begin glass recycling later this year.
The move is brought about by Waste Management, a major rubbish collector, refusing to take glass in recycling bins from March 1.
The price is currently estimated to be somewhere between $17 and $26 per household per year, or about $1.1 million dollars. The cost will not be included in the Long Term Plan consultation but will be shown separately.
"The intention would be to go to market straight away and have the awarding of the contact dependent on council approving it in the LTP," says city council growth and infrastructure manager Christine Jones at Wednesday's council meeting.
"That would give us some information on what the market pricing would be but it would also enable us to get a service up and running much faster than if we left going to market till the final (LTP) was adopted."
Council staff are telling people in the sector that while there hasn't been a budget approved yet, if one were approved they would be able to award it.
"That would just speed up the pace a little bit and give us some better information."
The council will have to approach the Minster for the Environment directly for funding to pay for the crates as the request at this time of year is out of synch with their funding round. But there is funding available in the solid waste levy to pay for the crates, which is industry speak for the wheelie bins.
Tauranga's glass recycling service will operate similarly to that on the Coromandel. Bins will be picked up from the roadside and the glass colour sorted on the truck, says Christine.
The colour sorted bins can be sent directly to O-I Glass in Auckland for processing. It is a system that results in less broken glass which is unable to be sorted when included with other recycling.
Kerbside glass recycling will also take pressure off the two transfer stations.
"One of our issues is the transfer stations haven't in past had a long term market plan or investment for our growing city. It is something we are working on now but we need to know, what is our long term strategy in terms of waste management before we figure out how we are going to manage our transfer sites?" says Christine.
"Those sites are under significant pressure at the moment. There's a high traffic volume, there's high health and safety risk - and one of our concerns is if there is no kerbside service they are going to be even more inundated which is going to make it even more difficult at these already congested sites."
Councillors also asked about systems in Europe where glass is recycled at supermarkets, but were told that won't happen here. Also payment for recycling as happens in some European countries is a central government issue.
But they did agree to send a remit to the government seeking return of the deposit on recycled bottles.
Councillors Steve Morris says solid waste collection is a core service of councils.
"If we were in anyway unclear about that, section 11 of the Local Government Act tells us it is a core service of council. Solid waste is one that councils do," says Steve.
"I think that because we haven't been doing that for the last 25 years, I think that we can get the sense that it is something new that the council is doing, but it is something the council should have been doing. We should have been doing our job, but we haven't been.
"I think you could imagine the uproar with regards to our sewerage system, which is another core service; if we were to go out and tell out residents 'Sorry from the first of March we are no longer able to accept your solids. Please bring your chamber pots down to Te Maunga or one of the other collection areas…'
"The community would think we were absolutely bonkers. But in a sense this is exactly the same thing. It is a core service like roads, and we need to be playing our part.
"The current service has failed the community and it has failed the environment, and now we need to lead. And according to the Local Government Act we need to do our job."
More on SunLive...