Indy 500 flag visits Tauranga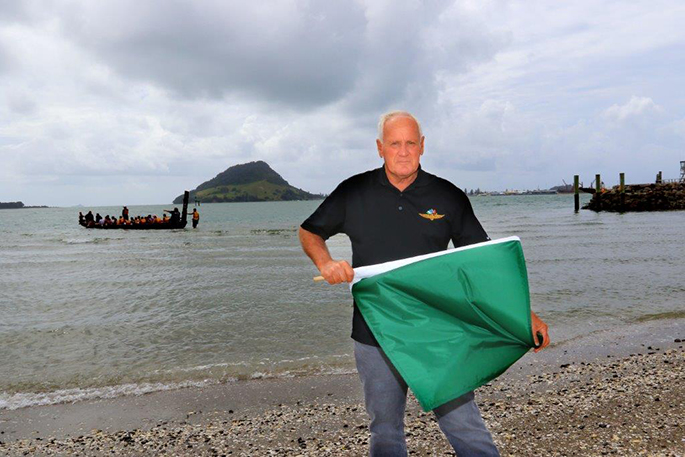 The flag that will be used to start this year's Indianapolis 500 has been touring the world lately, including a stop at the recent Winter Olympics in South Korea – and a flying visit here to Tauranga.
Former speedway promoter Willie Kay was the man chosen to host the flag when it arrived.
"They had to have someone in New Zealand grab it, because they wanted it to come here as part of the world tour," he says.
"I'm fairly well-connected with the Indianapolis motor speedway so they sent it to me to be the 'flag-bearer'."
Willie, who used to live Indianapolis, has been involved in motorsport for most his working life, and has been taking tour groups to the Indianapolis Motor Speedway for more than 30 years.
Locally, he promoted Baypark Speedway for eight years when it was first established.
"I also promoted Western Springs Speedway in Auckland for 10 years, and I was sprint car racer before that."
He says it's a big honour to be sent the flag, which will start the 102nd Indy 500 in May.
"It's a pretty precious item as far as I'm concerned."
Willie also received a bottle of milk with the flag – a nod to the tradition that began in the 1930s of the race winner drinking a bottle of milk upon attaining victory.
The flag has since been forwarded on to St Petersburg, Florida.
More on SunLive...