Further remands for accused smugglers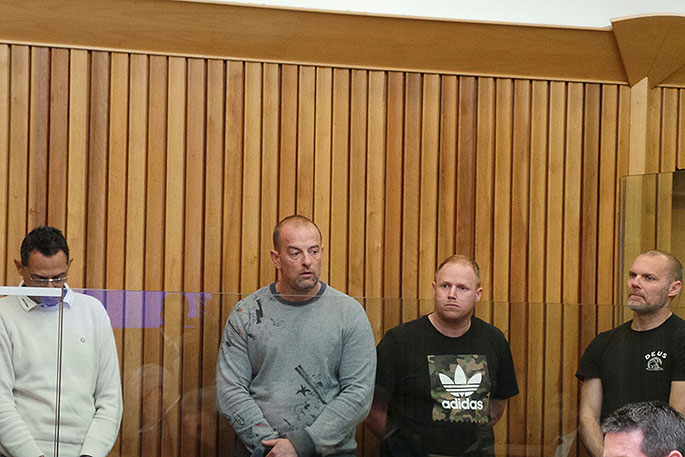 Lawyers for four men accused of New Zealand largest cocaine smuggling operation have raised concerns about the lack of evidence being presented against them.
Deni Cavallo, 46, Matthew Scott, 44, Benjamin Northway, 35, and Mario Habulin, 46, are accused of smuggling an estimated 46kg of cocaine into New Zealand via a cargo ship at the Port of Tauranga.
They were arrested on November 2, 2017 and have been in custody on remand since.
At an AVL appearance in Tauranga District Court today, lawyers complained about a lack of disclosure from The Crown.
Cavallo's lawyer Matthew Bates says his client is concerned at a continuing remand in custody on thin evidence and there is no further disclosure.
Northway's lawyer Bruce Hesketh echoed the concerns which were noted by Judge Louis Bidois.
The four men are further remanded to April 10 for a case review hearing.
Two others charged with money laundering in connection with the case, a Mr Yang, 25, and Ms Thi Li, 35, appeared in person.
Judge Bidois further remanded Yang on bail. Li was further remanded in custody also until April 10.
The court heard that Li failed to appear at an earlier hearing in Auckland in December and was arrested in Australia, from where she returned voluntarily to New Zealand.
The four men have entered not guilty pleas to the charges filed so far and the case is expected to go to a High Court jury trial.
More on SunLive...