Burn-off at Tauranga Airport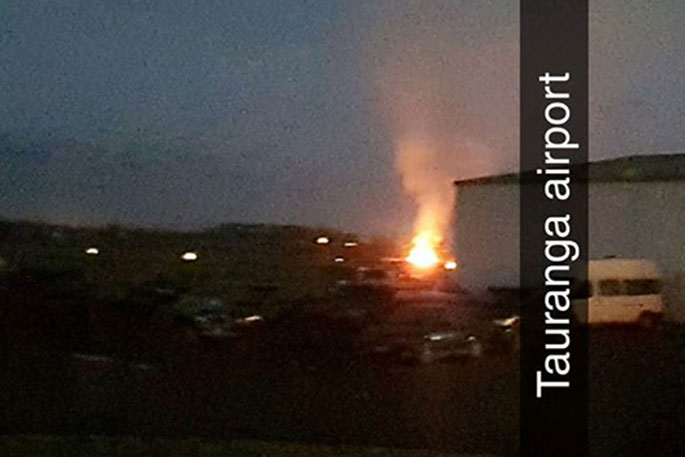 Reports of a "large explosion" at Tauranga Airport are being put down as a false alarm, according to the Fire and Emergency New Zealand.
A SunLive reader emailed us saying there was a large explosion at the airport around 6am.
They say they didn't know "it was the airport until I saw the fire and cloud a few minutes later".
However, Fire and Emergency New Zealand northern communications shift manager Colin Underdown says the aiport is having a burn-off.
"It was a false alarm on our end. They have having a burn-off for about an hour and half."
Several people have contacted SunLive to say they heard the explosion and some even say they felt the building they were in shake.
SunLive is in the process of contacting Tauranga Aiport to see if they can tell us what caused sound.
We will provide an update as soon as we have something more.
More on SunLive...