Protest outside Mount Burger King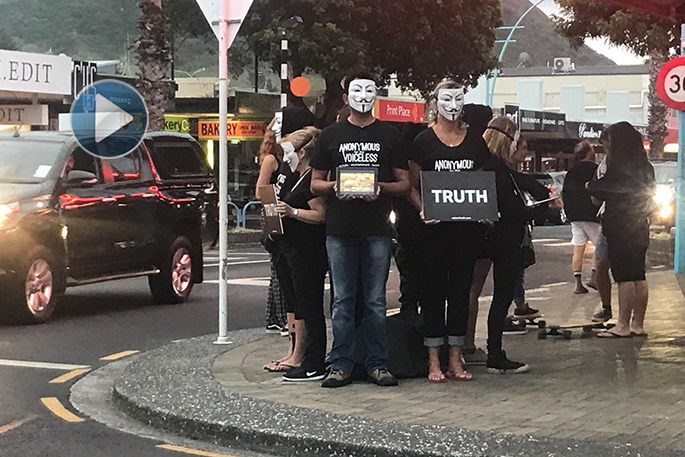 Click the image above to watch the video
Local activists from Anonymous for the Voiceless held a protest on Friday night outside Burger King at Mount Maunganui, on the corner of Maunganui Road and Banks Ave.
The protesters stood in a circle with white masks looking outwards and holding iPads and signs that read 'Truth'.
Anonymous for the Voiceless, established in April, 2016, is an animal rights organisation that specializes in street activism. The group holds an abolitionist stance on animal exploitation.
To date the global organisation has held 2476 demonstrations in 441 cities and 56 countries. Their website states they've 'managed to convince at least 84,036 bystanders to take the needless violence in their diets and lifestyles seriously.'
Footage of what "food" animals experience, combined with information resources on switching to a vegan lifestyle is provided to people in the street.
For more information about the group, visit https://www.anonymousforthevoiceless.org/
More on SunLive...