Queen Mary 2 in port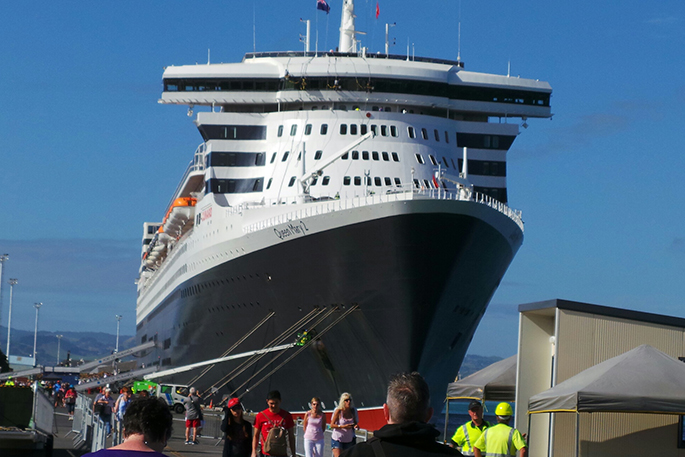 Luxury cruise liner Queen Mary 2 is in port today for an overnight stay, as is the Seven Seas Voyager.
The Queen Mary 2 arrived at 5.35am and will depart tomorrow evening at 6pm.
The ship has a length of 345 metres and a tonnage of 149,215. It is able to accommodate almost 2700 passengers, and is staffed by more than 1200 officers and crew.
It is regarded as the flagship of the Cunard Line.
The smaller Seven Seas Voyager, scheduled to depart at 6.30pm tonight, has a length of 207 metres and is almost a third of the Queen Mary 2's tonnage at 41,500.
People interested in viewing the ships should note the Salisbury Wharf carpark and Salisbury Avenue from Victoria Road to The Mall are closed until 2pm today for the Marra Sprint Triathlon, as is The Mall from Prince Avenue to Adams Avenue.
Adams Avenue is closed from The Mall to Marine Parade until 12pm.
More on SunLive...