Sports events to benefit businesses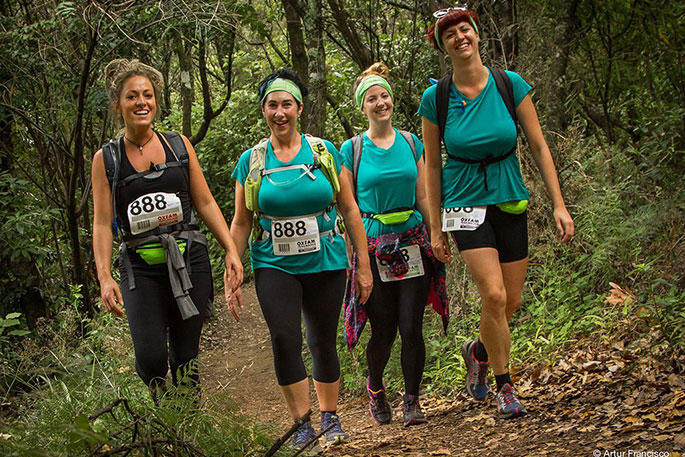 Local businesses are set to benefit from two national sporting events, which will bring over 4,000 visitors to the Whakatane District this month.
Oxfam Trailwalker arrives in the area on March 10, with 172 teams, their support crews and hundreds of Oxfam staff and volunteers involved.
The following weekend, 360 Whai Ora Spirited Women's event teams and supporters will arrive from around the country to take part in this unique women's adventure race from 16-18 March.
The two events will inject an estimated $4m into the district's economy.
Whakatane District Council Events and Tourism Advisor Nicola Burgess hopes businesses will capitalise on the presence of so many visitors to the area.
"Visitors will be dining out, shopping and experiencing other activities either side of their event commitments.
"It's important that they receive a great experience during their stay, so they go home and tell friends and family how wonderful the Whakatane District is.
"Businesses might like to offer specials for event competitors, or a memento for them to take home. Overall, we just want everyone to offer the usual warm welcome that Whakatane is known for," she says.
Accommodation providers are fully-booked for each weekend and Ms Burgess says shops and eateries will be "buzzing".
Being held in Whakatane for the third time, Oxfam Trailwalker helps raise funds to help Oxfam New Zealand fight poverty in the Pacific.
It involves teams of four people, whom complete either a 50-kilometre or 100-kilometre walking trail in and around Whakatane.
The Whai Ora Spirited Women's adventure race is here for the first time, having previously been held in Rotorua and Taupo.
Teams of four women take part in a short, medium or long course and must navigate around the secret course by foot, mountain bike and kayak, with a few surprise mystery activities along the way.
More on SunLive...