Innovative auction for cricket matches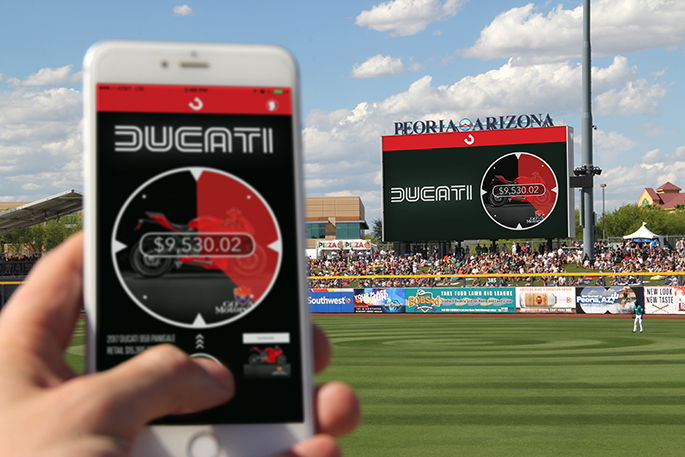 Blackcaps fans' summer of cricket in the stands is set to heat up even further with a series of Air New Zealand holiday packages to be snapped up via live in-stadium drop auctions.
New Zealand Cricket and Air New Zealand have teamed up with leading Kiwi tech company DROPIT to run a series of live 60-second drop auctions when the Blackcaps face England at Wellington's Westpac Stadium today – the third of five ODIs.
The four auctions will feature return trips for two from Wellington to Sydney, Honolulu, Los Angeles and Melbourne thanks to Air New Zealand, running alongside the highly popular Tui Catch a Million competition.
DROPIT is an interactive, fan engagement app connecting sponsors and teams with their fans during drop auctions in-stadium. The price of an item drops to zero in the space of 60 seconds.
The live auctions of premium sponsored items are used to entertain sports fans during match breaks, projecting the action simultaneously on digital scoreboards and users' phones.
New Zealand Cricket is the second Kiwi sporting organisation to secure the revolutionary technology following the SKYCITY Breakers debuting the live drop auctions at its game with the Cairns Taipans in January.
"Kiwis are some of the most passionate and loyal fans and we are loving being able to share our passion for sport with them in a unique way," says DROPIT CEO Peter Howell.
"The Blackcaps have had an incredible summer of success, and so we are understandably excited to build on this momentum by providing a new unique experience that will add to the live-sporting experience and keep fans on the edges of their seats."
The mass audience activation platform was created and launched in November 2015 by Mount Maunganui co-founders and brothers Peter and Brendan Howell.
They have since taken the app to the world's biggest consumer market, the United States, and late last year signed a three-year deal with the NBA's Phoenix Suns. At the Phoenix Suns' matches DROPIT auctioned off premium items including a VIP courtside experience, VIP locker room tours, a Honda dirt bike and the latest iPhone X.
"We're excited about this innovative partnership with DROPIT, which we think will help elevate the game-day experience," says New Zealand Cricket commercial general manager James Wear.
"People love using their smartphones at live sporting events; taking and posting photos and videos, as well as interacting with fellow fans through social media.
"DROPIT's unique drop auction aligns with this technological shift perfectly and is another fun and engaging way to entertain fans during and between innings.
"It's a great addition for Blackcap matches."
More on SunLive...