Tauranga is a food truck city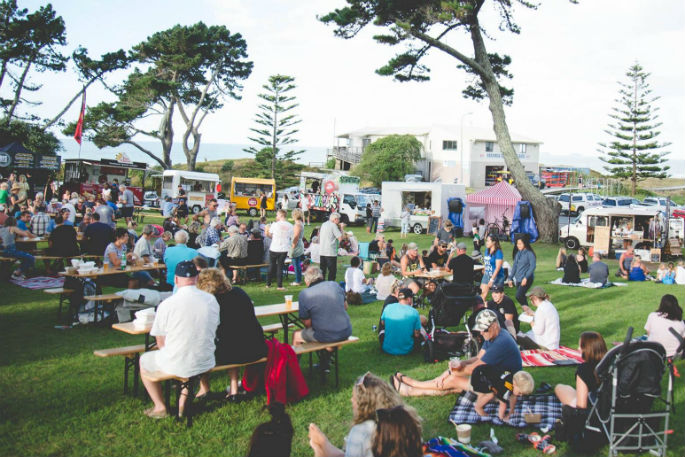 There are more food trucks in Tauranga per head of population than any other New Zealand city, which keeps Sheldon Nesdale happy.
He loves food trucks and has set up a free access New Zealand register of food trucks. Sheldon has 30 food trucks registered in Tauranga - Hamilton has 18, Auckland 73.
The Tauranga resident believes the local popularity of foodtrucks is due to the efforts of the Little Big Markets, which promotes food truck friendly events.
"I think our proportion of food trucks seems out of proportion with other cities. That explanation does give a bit of a hint why they are so popular over here," says Sheldon.
For some of the food trucks it's summer business and then the owners mothball their trailers for the winter.
"But mostly they run all the way through and they need a series of events. Events is what they should, and most of them do focus on.
"The worst case scenario is the ones that pick a location and set up there and expect people to form a habit of dropping in. That's like 'oh dear', when they go down that road."
Sheldon Nesdale is a bit of a food truck nut.
In marketing terms a lot of the New Zealand food truck vendors are behind on marketing, says Sheldon.
"Some of them are quite onto it and they will have a whole suite of platforms. They will have their own website, they will have a well-run Facebook page, they will be on Instagram and they will be on twitter.
"If they are covering those four bases, then you know they are pretty savvy. A whole bunch of them don't even have their own website and maybe they only have a Facebook page and that's what they are doing for their marketing and that's it.
"That is the entire marketing presence and they might have some business cards at the food truck to say 'we also do catering'."
Since setting up his food truck website, Sheldon says he's getting about one inquiry a day.
"It's a bit more of a passion than a project. It is really fun."
More on SunLive...