Bruno Mars ticket scam warning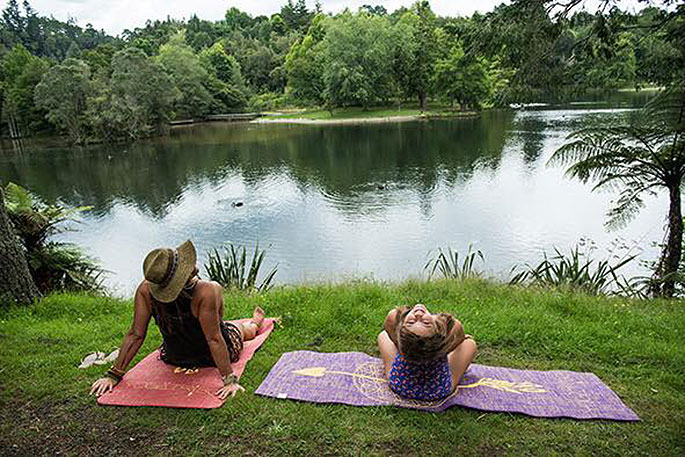 A Mount Maunganui woman has become the latest target of online scamming, after what had meant to be a surprise for her daughter quickly turned pear-shaped.
Coka Klug says she attempted to buy tickets to the Bruno Mars concert as a surprise for her 11-year-old daughter.
"When I saw Bruno Mars was coming up, and people were offering tickets, I made a post asking for two tickets.
"I got a few messages back and I went to one girl because she was offering the cheapest ones.
"The conversation was really nice and friendly. It was normal. In fact I even said to her, I'm not really sure if I will buy the tickets because I was surprising my daughter and I was going to have to drive up to Auckland so I told her I would confirm the next day. She had no problems with that.
"She sent me a photo of the tickets and had blanked out the barcode so I couldn't use them."
"The next day I asked if she could reduce the price by $50 because the drive up to Auckland from Mount Maunganui was a bit of a mission. She said that was fine and was super kind to me."
Coka says all of the communication between her and the seller was done online, and an agreement was made to send the tickets through email. She says she was scammed $250.
"I told the woman I would pay her in an hour, as I was at a physio appointment. She asked for my name, phone number and email and said she would send the tickets through and they would be ready by the time I finished.
"When I finished the appointment I tried to connect with her and she wouldn't answer. I was already short of time and I had to wait another 45 minutes until she got back to me. I nearly gave up because I thought it was too much of a mission.
"She said she was at work and couldn't really answer her phone. She asked me to send a screenshot of the payment and obviously because I was in a hurry I did that straight away, but once I'd sent that she answered me straight away.
"I started to drive because I was running out of time. I noticed she didn't answer again.
"I asked her to confirm it had gone through because I was on the way and I didn't want to waste an entire six hour drive. There was no answer.
"She then got back to me, said she'd been driving and that she was logging in to send the tickets. That was the last message I received from her.
"An hour passed, I was in Waihi Beach and I was getting really stressed. I asked her to answer my calls, I said I'd paid an hour ago and asked if something had gone wrong that she needed to tell me because I didn't want to drive all the way there to find out."
Coka says the money she used to pay for the tickets was a gift.
"It's quite sad because my dad had given me that money for my birthday and I decided to spend it on tickets for the concert.
"This would have been my daughter's first concert she'd been to ever, I thought it would be really cool to pick her up from school and surprise her. So I was devastated."
She says she's much more disappointed than her daughter.
"I don't really stress out loud but my body does, all my neck and body was in so much physical pain when this was happening so I had to stop.
"I couldn't believe it, I was trying to breathe and we were playing Bruno Mars in the car to try and break the vibes up."
Coka says she has reported the incident to police, and she has been advised to get in contact with NetSafe.
"I was sent an email by NetSafe with a lot of information, but none of it is about what the right procedure is and what is going to happen.
"I've called the bank, they've advised it's going to cost me $100 to get an investigation going and even then they can't guarantee anything will come of it. So I've left that."
She's also been in contact with another woman who claims to have been scammed by the same person.
"She was scammed by this same woman for $450. We have the same bank account details that we each paid the money into. I'm hoping with that information something can be done.
"It's sad because the lady we have been talking to has hacked someone else. The photo of the girl she is using belongs to another girl who has her own profile."
She is now offering advice to others.
"Money comes and goes, I can handle that, it's the sadness of the moment and the day being ruined however that is priceless.
"I didn't ask for any ID and I think it's important for others who might be purchasing tickets in a similar way to do that.
"I fully take responsibility of the fact that I had a lack of knowledge that something like that can even be possible.
"The best way is to just purchase tickets online. Obviously sometimes the tickets have all sold out, so if you're going to go about buying tickets an alternative way, just make sure you can confirm that you are talking to the person you think you are.
"Even just having a phone number is not enough, they can block your calls. Ask for two types of ID, whether it's a passport photo or a confirmation of address. Then you will know if they are legit because someone who's not won't be fussed going through any of that."
More on SunLive...