Tributes flow for Tauranga mother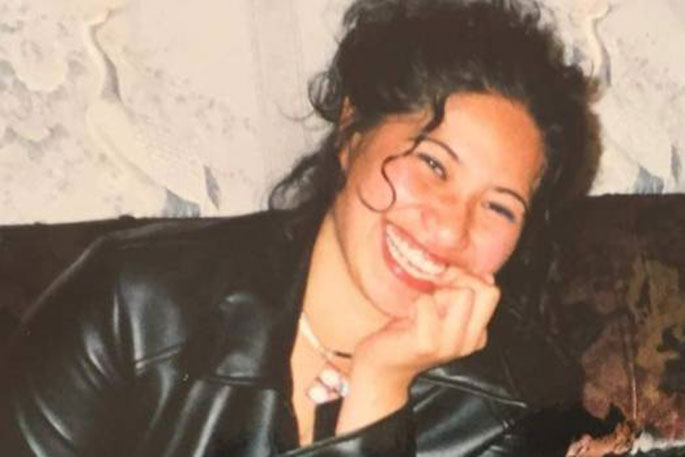 Tributes have been flowing in remembrance of a woman who died in tragic circumstances at a marae.
Ariana Eva Mahu died on Friday morning following an incident at Huria Marae in Tauranga the previous evening. She was 37.
While Ariana lived in Tauranga she spent many of her younger years in Taranaki, where she lived at the Māori settlement of Parihaka for a time.
Ariana, who is survived by her two children, has been remembered as "everyone's mum", an advocate for troubled youth and a staunch supporter of mana Māori.
Cousin Jacqueline Power says Ariana was the "go to" person for many.
"In a time of need she was everyone's, mum, sister, aunty, cousin. Her spirit brought happiness and comfort in everyone from our new borns to our kuia and kaumātua.
"She was our one love."
Ariana would take in anyone and treat them as her own, says Jacqueline.
When younger, she achieved fluency in te reo Māori while attending Te Kura Kaupapa Māori o Tamarongo in Opunake, says her aunt, Maata Wharehoka.
She later attended New Plymouth Girls' High School where she was involved in kapa haka.
Maata says Ariana had lived at Parihaka for a time and it was while living there she built her knowledge in Parihakatanga, the way of Parihaka.
She used that base to forge a pathway to taking care of her marae, Wairoa, Tauranga Moana, says Maata.
"She was indeed in demand using her expert catering skills."
Ariana was a cherished mum, sister, foster mum and aunt to many, she says.
Sister Jean Hikaka says she felt indebted to Mahu for her camaraderie.
"She gave everything she could without ever expecting anything in return."
Longtime friend Morgana Watson says Ariana exuded passion for helping young people.
"Her heart was obviously a big one to be working with troubled youth.
"I think that's what her legacy will be about, it's less about the individual and more about the collective."
Morgan says the two played sports and attended high school together.
Following their schooling, their shared passion of kaupapa Māori kept them in contact.
Morgan remembers Ariana as being staunch in her mana Māori and being well-liked by everyone.
"She would often come out of her shell if the people she was with were outgoing, or she would maintain a kind of diplomacy or quietness about her if it was called for."
Tributes to Ariana have been widespread on social media.
"Rest in paradise...such a beautiful lady inside and out. Forever grateful and blessed to have been a part of your life. Forever in our hearts," one person wrote.
"To such a beautiful soul you were, Ariana Mahu. The hearts of Tauranga Moana grieve for you. You were such a gentle, kind lady, always so friendly, loving and cheerful," another wrote.
Ariana's tangi was held in Tauranga on Tuesday.
A 21-year-old man has been charged in relation to her death and has appeared in the Tauranga District Court.
He has been granted interim name suppression and will appear next on March 7 at the High Court at Tauranga.
- Stuff
More on SunLive...