LIVE: Black Caps in Red Square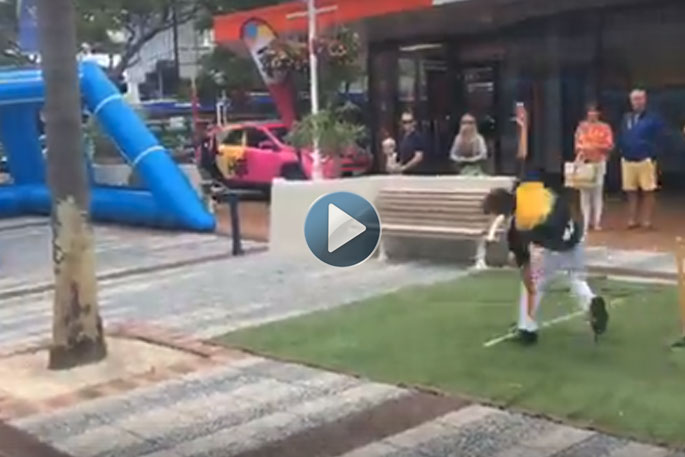 The Black Caps are down at Red Square to play some cricket with the kids.
Downtown Tauranga spokesperson Sally Cooke says the event is a great opportunity to get up close to some sporting heroes.
"In collaboration with Tauranga City Council we are staging this event to allow avid school cricket fans and the public to come along and have some fun and mix and mingle with some of our finest cricketers.
"It's a great way to showcase the city centre and welcome the BLACKCAPS and English cricketers and fans to the city before they battle it out in the One Day International on Wednesday at Bay Oval. It's also a unique opportunity for our community to put on a great welcome for the players and fans."
The event will be a lot of fun, says Sally.
More on SunLive...