Seeking feedback on marine facility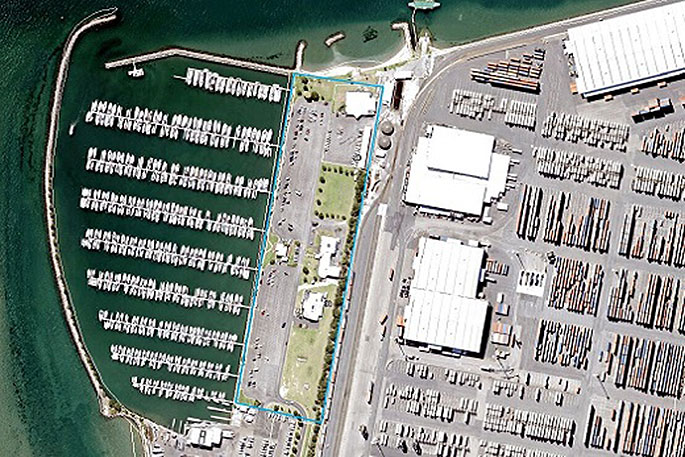 Tauranga City Council is seeking feedback on its proposal to long-term lease land at Northern Sulphur Point to enable the University of Waikato to establish a purpose-built Marine Research and Educational Facility.
The vision is to create an interdisciplinary research and teaching facility including specialist marine laboratories, engineering design workshops and a large public engagement space to showcase the Bay of Plenty marine environment to the public.
Council agreed to progress with public consultation on the proposal at the December 19 council meeting and would like to know what the community thinks. Submissions are open from today until Friday, March 9 2018.
Open days with elected members and council staff will be held at Northern Sulphur Point on Saturday, February 17, 9am to 12noon and in the CBD on Tuesday, February 20, 10am to 1pm at Red Square and from 3pm to 5pm at the Edgewater Fan.
Tauranga Deputy Mayor Kelvin Clout says the open days are a great chance for community members to learn more about the proposed marine facility and to have their say.
"I encourage everyone to come along, have a chat and find out everything you need to know about the University's as well as Council's proposal.
"The proposed facility aims to expand the capability to protect our city and New Zealand's marine environment by providing opportunities and solutions to key issues for the Bay of Plenty coastal and marine environments.
"It also includes the provision of tertiary education opportunities unique to New Zealand which would support in keeping young people here by enabling them to study courses unique to New Zealand.
"If you can't make it to any of the open days, there are lots of other ways to tell us what you think: you can send us an email, give us a call, fill out one of our online feedback forms or drop into the customer service centre or any of our libraries to complete the feedback form."
The 5,600m2 site is located at the entrance to the marina at Sulphur Point. It is mainly undeveloped green space, which is used for marine activities, occasionally events and overflow car parking and is available for the public to access and use.
The proposed research centre would be distinctive to New Zealand and create the capacity to attract and host national and international collaborations and research programmes.
Significant direct economic benefits to the city are expected through growth in student, researcher and administrative staff numbers; new local and international research; development partnerships and conferences as well as the development of marine products and technologies.
The facility would put Tauranga on the map as a home of world-class research specialised in marine research, biotech and engineering and tertiary education.
More on SunLive...