Seven arrested in relation to robbery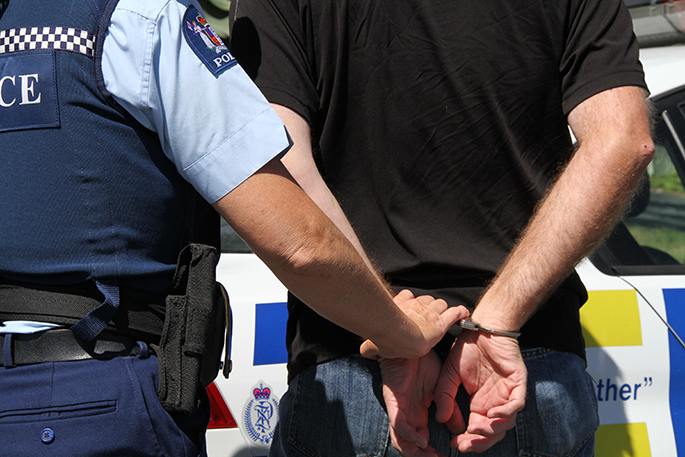 Seven males have been arrested in relation to a aggravated robbery in Whakatane.

On Tuesday, Whakatane Police arrested five of the offenders believed to be responsible for the aggravated robbery of the Avenue Dairy on Monday, February 5.
On February 9, search warrants located further evidence of the robbery and two more offenders.
Five of the males have been remanded in custody, and the remaining two have been bailed under strict conditions.
All seven will reappear in Whakatane District Court on Thursday, February 22.
In a separate investigation into the aggravated robbery of the Edgecumbe Main Street Dairy on Tuesday February 6, police have arrested and charged a 17-year-old Edgecumbe man and a 15-year-old Edgecumbe youth with the robbery.
The 17-year-old is also facing charges related to the shooting of the dairy owner with an air gun, causing minor injuries.
He has been remanded in custody to reappear in Whakatane District Court on 14 February.
"The Whakatane area has been victim to a growing number of these dairy robberies in the past few months, but none remain unsolved," says Detective Senior Sergeant Greg Standen, Investigation Manager: Eastern Bay of Plenty.
"In every case police have identified and charged offenders and held them accountable.
"These types of crimes are concerning for us and can be a traumatic experience for the business owners, particularly when weapons and violence are involved.

"We want our local businesses to operate without fear of these senseless criminal acts.
"We have apprehended every offender for all aggravated robberies in the Eastern Bay of Plenty over recent years and will continue to investigate with urgency and focus resources on this crime.

"Our investigations are often advanced with the prevention measures taken by some shop owners, such as; installing security cameras, fog cannons, merchandising techniques and good overall security, which enables us to work quickly on identifying suspects.

"Add to that the support from the public, who often provide valuable information, which means we can get offenders off the streets quickly to keep everyone safe," says Detective Senior Sergeant Standen.
More on SunLive...