Speed camera on the way for Pukehina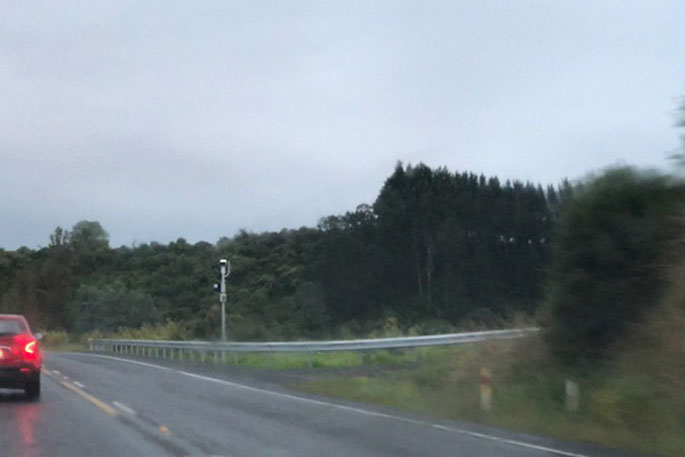 Click the image above to view slideshow
Eastern Link commuters are the next in line to receive one of many speed cameras being established at locations across the country.
Pukehina is the location of the latest speed camera installation, which is situated on State Highway 2, about 500m from Otamarakau Valley Road.
A police media spokesperson says the camera is currently in its construction phase.
It is not live yet, and police could not confirm when it would be expected to be up and running.
"Media will be notified once the camera starts operating."
The installation is part of a $10m static camera expansion programme which involves 33 cameras being installed at locations across the country at high crash risk areas.
"We know from international experience that safe speed cameras do have an impact on slowing people down, particularly around the sphere of influence of the camera," says Operations Manager Road Policing, Inspector Peter McKennie.
"This is why we are working to place safe speed cameras at this and other sites, to encourage people to reduce their mean speeds, which, when coupled with road safety improvements and other measures, helps to reduce deaths and injuries."
Peter says Police isn't interested in camera fines.
"We're only interested in the impact the cameras have in encouraging people to slow down to safe and appropriate speeds and get to their destination safely.
"This will also continue to be backed by other measures, such as maintaining a highly visible Police presence on high risk routes and other enforcement tools.
"It's quite simple, if people drive at an appropriate and safe speed for the road and the conditions, they'll be in no danger of getting a ticket - or, more importantly, being involved in a crash."
More on SunLive...