Gusty sunny day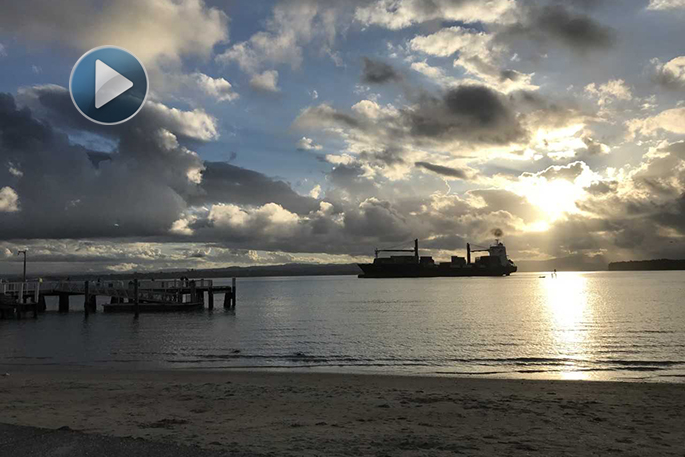 Click the image above to watch the video
Today marks 177 years since Tiriti o Waitangi was signed in the Bay of Islands.
In today's weather forecast we are expecting a mostly sunny day with gusty westerlies easing in the evening.
It's a one-clothing layer day today with a high of 26 and an overnight low of 17 degrees. Humidity is 89 per cent.
High tide is at 12.10pm and low tide at 6.30pm. Sea temperature is a 21 degrees, and there's a sea swell of .6m. Sunset is at 8.21pm.
If you're going fishing today the best fish bite time is between 5pm and 7pm.
This day in NZ history in 1840 the Treaty of Waitangi was signed. More than 40 Māori chiefs signed a treaty with the British Crown in the Bay of Islands.
This day in world history in 1778 France recognized the United States and signed a treaty of aid in Paris. In 1899 the Spanish-American War ended.
In 1933 Adolf Hitler's Third Reich began press censorship.
In 1936 Adolf Hitler opened the Fourth Winter Olympics. Sixty-five years ago in 1952 Elizabeth became Queen of England after her father, King George VI, died.
In 1964 Paris and London agreed to build a rail tunnel under the English Channel. In 1977 Queen Elizabeth marked her Silver Jubilee.
Today is the birthday of reggae musician Bob Marley. Born in 1945, he wrote "Don't gain the world and lose your soul" and "Love the life you live. Live the life you love."
To check out what's on today please go to our What's on page. Have a great day!
More on SunLive...