Coffee caravan shakes up youth work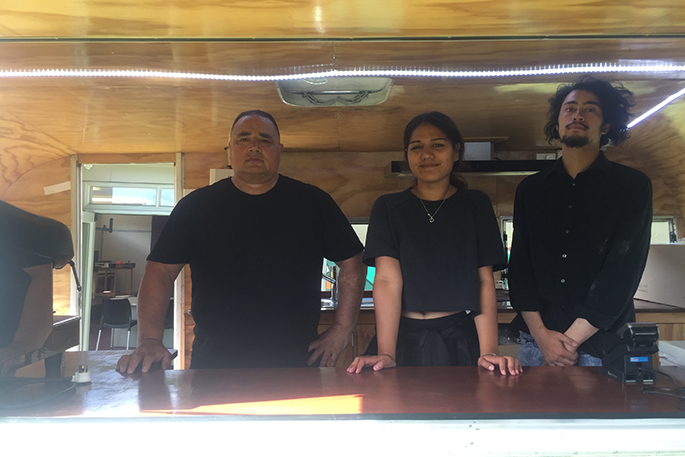 Click the image above to view slideshow
A social initiative aiming to get young people into the workforce has been launched in Rotorua.
Shake Up gives young people hands-on experience working in a mobile food caravan, with the aim of giving them the skills needed to kick-start their entry into the workforce.
Founder Matt Browning hopes the initiative will not only give young people valuable work experience but also reduce youth unemployment.
He says he noticed employers often wanted people with experience, but it was hard for some young people to get the right experience to land them a job.
"It can be really difficult for some people to get into work, especially if they have left school at a young age or if they headed down a path they didn't want to," he says.
"They aren't just learning how to make food and drinks, but they learn about customer service, budgeting, work ethic and being part of a team."
Rotorua's Hinewai Peri and Te Meiha Rolleston will be the first recruits in the Shake Up caravan.
Hinewai mentioned that she was excited for the chance to start work, and appreciated the opportunity to be given an involvement.
Both Hinewai and Te Meiha were humbled to be the first young people to be included in the program.
Matt says Rotorua was a great location for the initiative due to the city's strong tourism and hospitality industries.
"Tourism and hospitality is a huge part of Rotorua and if we can help get dedicated and motivated young people into meaningful work in these industries it is a win, win situation.
"And a lot of people want to help young people get into employment, and this way they can do that through buying delicious food and drink - another win, win."
The caravan will be set up at the Te Aka Mauri family open day today, with plans to be a regular feature at various markets and events, with Matt open to hearing from event organisers for the caravan to be situated.
Matt says the initiative wouldn't have been possible without the support of generous sponsors including RECT, Rotorua Lakes Council, Blackman Spargo, Jura Design, Toi Toi Manawa, Rotorua Sunrise, Rotary Rotorua North, Bidfood and Spark.
More on SunLive...