High tides stop vollyball play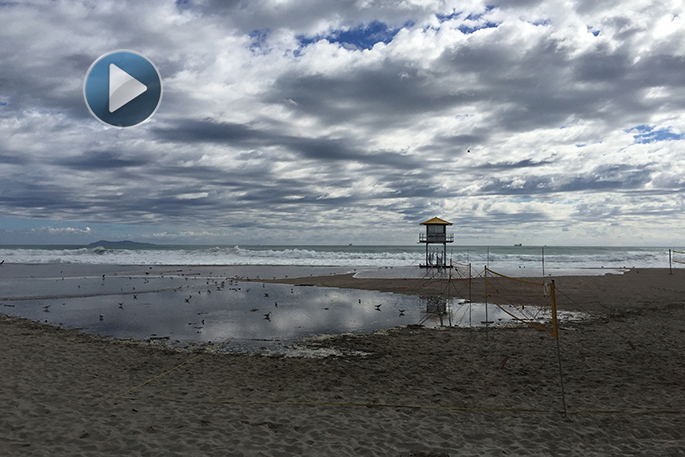 Click the image above to watch the video
The first day of the beach volleyball champs has been dampened with big waves crashing up onto Mount Main Beach.
Many vollyball teams from across New Zealand had gathered this morning for what they thought would be a great start to the annual New Zealand Secondary School Beach Volleyball Championships.
But the tide had other plans, with waves covering the majority of the volleyball courts stopping play from continuing.
A SunLive reader says they had never seen the waves go so far up on the beach at this time of the day.
The pool play has been cancelled for now while the tide is still high and will be reevaluated in a few hours.
If the tide continues to cover the volleyball fields, the championships will be postponed.
More on SunLive...