Tree falls on car during storm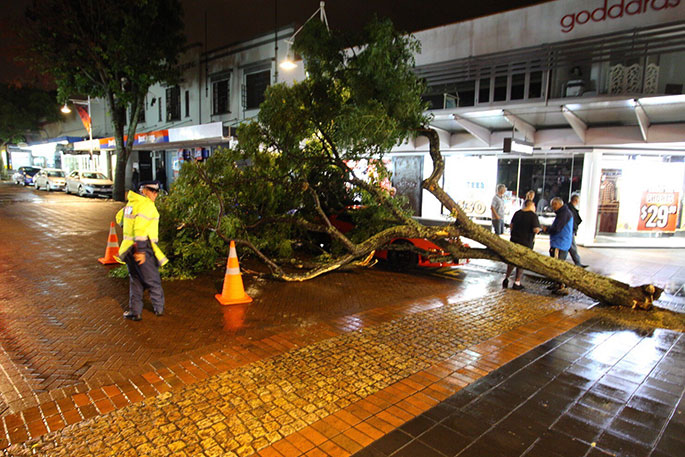 A tree falling on a car in Devonport Road, power surges and some surface flooding are being reported following the bad weather we had overnight.
Yesterday, the MetService was predicted around 100mm to accumulate in the region as the remnants of ex-tropical cyclong Fehi crossed New Zealand.
Strong winds battered Tauranga overnight and huge deluge of rain fell around 12am.
A tree on Devonport Road was also uprooted and fell on a car parked near it.
A reporter who went to the scene says police were called to help divert traffic around the tree.
"An aborist was also quick to the scene to clear the tree."
There is no indication as to whether or not anyone was in the car when the tree came down.
Most of the severe weather has moved out of the region now, with the MetService forecasting a mostly sunny morning with southwesterly winds.
If you have any weather related photos, we would love to see them. Email newsroom@thesun.co.nz so we can share them below.
More on SunLive...