Great results in first Cambridge exams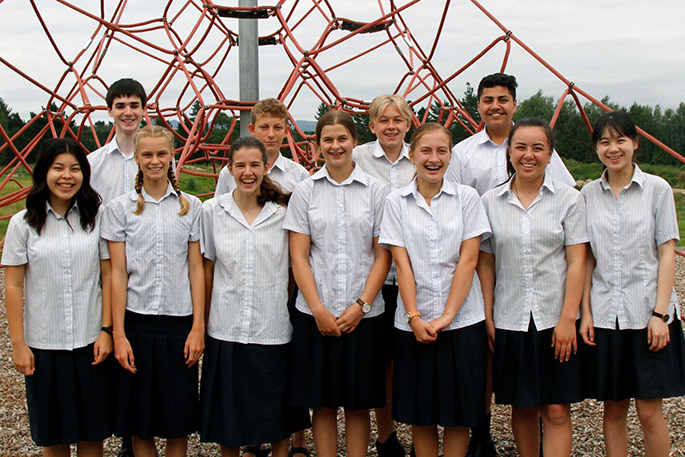 ACG Tauranga has scored impressive results in its first-ever set of external exams, with 45 per cent of papers receiving an A* or A grade – the equivalent of 80 per cent or above.
The cohort of Year 11 students sat Cambridge International IGCSE exams in November - the first group of students from the school to undertake them.
Recently released results showed the school in Pyes Pa also achieved an overall pass rate of 97 per cent; all of the Spanish language students received A* grades (90 per cent or above); and more than 50 per cent of students taking Physics achieved an A or A*.
"The results are outstanding," says ACG Tauranga principal Shawn Hutchinson. "Many people perceive Cambridge to be a tough curriculum, but most of our teachers and students have simply worked very hard throughout the year to prepare for the exams. I am thrilled their hard work has paid off."
He thanks the school faculty who went above and beyond for students by offering weekend, holiday and after-school tutorials – and paid tribute to his students' dedication.
"We have students from many different backgrounds. All of them, regardless of where they've come from, their exam experience, or their ability, really stepped it up throughout the year. A number of students received A or A* grades in subjects that didn't come naturally for them. They're trailblazers for our growing school and a wonderful influence on our younger cohorts."
The results set a solid foundation for 2018, when students will progress to Cambridge AS and A Level examinations.
Opened in 2015, ACG Tauranga is the only school in the region offering the globally recognised Cambridge curriculum from primary through to secondary school.
More on SunLive...