10 years since Katikati man went missing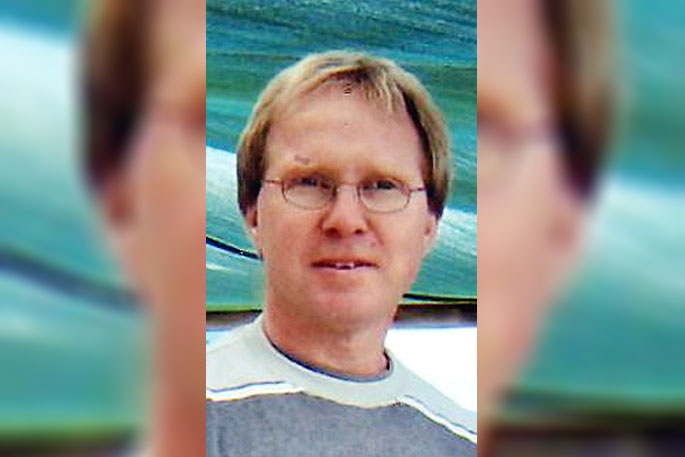 Click the image above to view slideshow
In February 2008, Elaine Fisher joined a team of volunteers in the search for Siegfried Newman, the 49-year-old father of two young boys, who had gone missing from his Katikati home.
Ten years on, no trace of Siggy has been found and the case still haunts her.
Elaine tell us below about her experience.
I feel for his sons Thomas, who at the time was 10, and his brother Oliver, then 8.
I know they have been well cared for by their aunt and uncle in Wellington, but they have grown up without both their mother Vicki-Lee, who died of cancer in 2007, and without answers as to why their father went missing on Monday February 25, 2008 after dropping them at school.
My husband Graham and I joined the search on the Wednesday after Siggy went missing. Graham and several other men were tasked with searching the properties around the Newman home in rural Lund Rd, Katikati.
They were instructed to search high and low, and call for Siggy, as well as look for any footprints or other clues that he had been or was in the area. They found nothing.
My initial job was to help search inside the house for clues as to where Siggy might have gone. Later I joined another volunteer and we went door knocking right to the end of Lund Road, asking if residents had seen or heard anything which might help the search. No one had.
After the official search was over, friends continued to look for Siggy, many doing so even a decade later. In October 2009, Tauranga Police resumed the hunt, going over the same area as part of a search and rescue exercise.
Right from the start Graham and I, and many members of the search teams, were uncomfortable that the Newman home was used as search headquarters. It seemed an invasion of privacy and on reflection, if the home was a crime scene, all that activity would have destroyed any potential evidence. Police later agreed using the home in that way was not appropriate.
Many of Siggy's friends and associates strongly believe Siggy did not walk out on his sons, nor that he took his life.
Senior Sergeant Rob Glencross, the officer in charge of the case at the time, has told SunLive the missing person's case regarding Siggy (Siegfried) Newman is still open but is not under active investigation.
"The case remains a missing person matter. There is no evidence of foul play.
Although Siggy's car was still at his Lund Road home on Tuesday February 26, police say statements from two witnesses that they saw Siggy at Pahoia School that day indicate he was still alive.
Police haven't been able to explain how he got to the school at least 10km away on State Highway 2 when his car was at Lund Rd, nor how he disappeared again without being seen by anyone else.
"I am comfortable with the witness information regarding the sighting of Mr Newman on the 26th," says Senior Sergeant Glencross.
"While the female witness was unsure of the day, her statement supported that of the male witness who was confident of the day. They both described activities taking place at the school when they reported seeing Mr Newman which the school were able to confirm took place on that 26th.
"The use of the home and garage of Mr Newman as the search base wasn't appropriate which has previously been acknowledged to the media and the family of Mr Newman. Having said that, the scene was visited on the first day when Mr Newman was reported missing and nothing untoward was noted by the attending Police staff.
"There has been no activity on any of the bank accounts identified as being linked to Mr Newman. While the case is currently classified as a missing person file, that is open to review should further information come to light."
Should anyone have any new information regarding Mr Newman's disappearance they can contact the Tauranga Police on (07) 5774300 or they can do so anonymously via Crimestoppers on 0800 555 111.
More on SunLive...